Tuesday, February 4, 2014
You know very well how much of a gadget junkie I am! And I wouldn't bat a well-curled eyelash in spending good bucks for one.
When I saw a lot of men and women suing the Boostcase Hybrid Power Case in Gold, I went in and checked it out at Digital Walker and I knew it had to come home with me. Boostcase creates comapct cases that fits iPhone units, from the latest iPhone 5s to the iPhone 4.
What I got here for my iPhone 5 is the innovative two-piece design that includes a thin casing along with the battery case that I can easily attach once my phone is low on juice.
Here's what they have to say about Boostcase Hybrid Power Case
- Stylish, slim-fitting snap case provides everyday protection for iPhone 5/5S
- Rechargeable 2200mAh battery sleeve easily attaches/detaches from the snap case using a patented locking system
- Switch between standby and charging with a multi-purpose play button
- LED lights (Green, Orange, Red) show remaining battery level
- Simultaneously charge your iPhone and Hybrid Battery
- Both case and battery sleeve are made from a durable hardshell material
- Made for iPhone certified by Apple
Investing in a really good high-quality battery pack is a necessity nowadays. Especially that my iPhone 5 is powered by highspeed #SmartLTE and I'm always connected online 24/7. I work, play and navigate using my iPhone and running out of battery is not an option for me. Most importantly, when I'm mobile.
With the 1500MAH battery sleeve, I get to juice up my phone up to 80% it's original power to get me going through the day.
But what's great is that the Hybrid Power Case comes in a chic design that fits my lifestyle. In colors, too that are also feminine. :) I chose the gold one since I felt it fits my personality and how I want my gadget to not stand out as much. The shade is quite subdued and pairs well with any outfit, nail color or bag. As much as I like things colorful, when it comes to my gadgets I keep it simple and posh.
The weight is significantly lighter than the ones I've tried in the past. The grip and hold is also quite comfortable... that I even look forward to atteaching the battery for better typing mode.
Accessories like these for me are good purchases, especially if you take your mobile usage seriously. I rarely see people now without an extra battery pack or external battery with them. With how advance the world is becoming, being mobile and still be online is a must. At this point, you don't want a drained battery to keep you from staying in touch 24/7.
by

Lee Shen Gee
at 2/04/2014
0 fab comments


Labels: battery pack , beyond the box , boostcase hybrid , digital walker , external battery , gadget , gold , iphone , iphone 5 , iphone 5s , power case , smart lte , tech gadgets , tech review
Tuesday, April 2, 2013
"What i like about photographs is that they capture a moment that's gone forever, impossible to reproduce."
―

Karl Lagerfeld
Take it for the master, girl. Don't you just feel lucky living in the world that has all the tools document everything. Albeit some would doubt that we need to take photos of every nooks and crannies of our Magnum Ice Cream or that I don't need to have over 500 photos of my dog, Duke. I don't care.
For a forgetful person like, owning the new iPhone 5 and formerly, iPhone 4 has changed the way I see smartphones. It has enabled me to capture moments that looking back to now has caused me to laugh, shed a joyful tear or two, made my heart skip a beat... and yes, dozens of smile. This one nifty gadget was able to that in a span of seconds swiping photos after photos... although most of them made me realize how vain I truly am.
And to give more way to creating memories, documenting important and mundane things (let's judge which is which after a few years) with my new Olloclip Photolens (php2,950).
Skeptic at first, I researched that this lens was
used for a wedding photography
shot entirely with an iPhone, at the request of the couple! I say that it was an easy decision to get
Olloclip
after seeing her photos.
So, I had to try it for myself. Here are some of test shots using the Olloclip
Fisheye lens. I thought I won't love it but I do. :) Though not my favorite lens this will come in handy for my beach shots and nature trippings. :)
Another feature/lens that I enjoyed is the wide angle lens. It's great for taking it tight shots with friends. Helps also when someone else is taking the shots for you. No need to guide him/her as the lens helps a great deal.
But macro has got to be my favorite. It did took me awhile to work it (you need to take photo real upclose) the photos came out really well. Better than I expected. This is the best as taking initial shots of products I receive and buy. you know how we can't wait to Instagram our purchases! :)
Since I'm familiar with how lens work, it made me appreciate Olloclip a lot better. Although it doesn't measure to the ones I own with my DSLR unit, it did take my iphoneography to a whole new level. First, attaching the clip is easy (except that you need to take off your iPhone cover). Second, is that the built and quality of Olloclip is very sturdy and can rough a lot of tough conditions. It comes with a microfiber cloth that doubles as its pouch. And it's easy to tag it along given that its small and light.
The price though is something left to be desired but for those who are serious collector, shelling out Php2,950 is easy-peasy. Especially for photography-enthusiast who want to push the boundaries of their smartphones.
Can you imagine that phones is a tool for capturing great memories? So why give it an oomph with an Olloclip? Olloclip definitely help in preserving your best shots...
Get them at the following stores, Beyond the Box, Digital Hub, Digital Walker, Mobile 1, Digital Arena, Banana Telecom, E-Central , Fortress, Futureworld, iCenter, Powerhub, SKT Digital, Wow Mobile, PRG, Photoshop, Macys Camersahop, F8 Photo and dbgadgets.multiply.com
To get email updates, please subscribe here.
Please like me on Facebook and follow me on Twitter.
Got questions? Contact me here.
by

Lee Shen Gee
at 4/02/2013
0 fab comments


Labels: fisheye , instagram , iphone photography , lens , macro lens , olloclip , photography , photolens , review , tech , tech gadgts , tech review , tech tuesday , wedding , wedding photography , wide angle
Tuesday, October 2, 2012
Simplism is such a beautiful word. It is void of complexities, it's simplicity at it's finest. When I was introduced with Simplism, I was both delighted and amused. Unique accessories for lil 'ol me who knows very little about gadgets. I would never have imagined getting myself these things and yet I did! It's cute, useful and totally adds that personality to an otherwise straightforward.
Meet Simplism Dock Strap and Dock Carariber, a unique way of keeping your Apple products near at hand.
by

Lee Shen Gee
at 10/02/2012
0 fab comments


Labels: accessories , caraniber , dockcarabiner , dockstrap , gadgets , iphone , simplism , strap , tech review , tech tuesday
Tuesday, August 28, 2012
It's another Tech Tuesday and this it's the the iBatzz Power Card Wallet. It's a nifty little gadget that definitely saves me from having a social media withdrawal. I die at the latest tweets and feeds, not to mention that I follow a lot of blogs and all my emails are hooked up on my phone.
I'm an iPhone addict and gladly admits it. That's why I don't take "extra batt" lightly. I have 2 backup external batteries and now, the new iBattz. Well, not so new as you've probably seen this all over. For Php1,790.00, it's a steep price to pay but if you're not the type to carry external batteries and find them heavy, then this is it for you.
It can be stored in your wallet, it's the same size as a credit card!
Here are the much "tech"-ier key features of iBattz Power Card Wallet
Mojo Removable Power Wallet provides up to extra 80% battery to your iPhone, iPod or Android smartphone within 90 minutes.
With the included USB cable, the Mojo Removable Power Card Wallet can be easily recharged via a normal computer USB port, USB wall charger or USB car charger.
Besides this, it also ACTS AS A BATTERY CHARGER FOR STANDARD BP-4L 1500 mAh BATTERY MODULES that is used on the Mojo Removable Battery Case for iPhone 4/4S.
iBattz family of Mojo Removable Power solutions prides itself as eco friendly products where our lithium battery modules can be changed after its average lifespan of 500 charges.
And here's the packet guide that comes with the box. Exactly, how I want it to be -- short and sweet.
iBattz with it's charging cord (no tangle, no mess, easy to store). The only downside I see with iBattz is that I still need to bring my iphone cord with me all the time. Not exactly handy as I thought it would be but it certainly beats having to lug around an external charger/battery. After all, I have iPhone cords all over -- my car, office desk, net book bag and of course at home.
Here's to me charging iBattz for yet another hardworking day.
iBattz can work not only on iPhones, iPods, iTouch and of course iPad, it's great for other mobile gadgets like Blackberry or anything that allows a mini USB as a charger. Best of all, it gives up 80% charge! Definitely what I need when my phone is low on juice.
You can only get this at Beyond The Box, Digital Hub, Digital Walker, Electronics Boutique, iCenter, Globotel, Meetrovi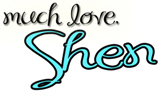 by

Lee Shen Gee
at 8/28/2012
0 fab comments


Labels: external battery , ibattz , ipad , iphone , iphone 4 , power card wallet , tech , tech review , tech tuesday
Tuesday, June 5, 2012
Do you remember those boom box? Those huge but oh-so important piece of 90's history? I think it'swhere one of my favorite gadget before the Walkman came my way. Sound Kick reminds me of that. This one though is a lot more chic and obviously, a less bulky. Hehehe!
What to love about Soundfreaq's new Sound Kick?
•
Stream Bluetooth wireless with any A2DP compatible device (iOS, Android, Blackberry, etc.)
•
UQ3 spatial sound enhancement for balanced audio
•
Enjoy up to 7 hours of AC-free listening with a built-in rechargeable battery
•
Universal charging of mobile devices with a USB power port
•
Standard 3.5mm line-in jack accepts input from any device with a standard headphone jack
•
Soundfreaq Remote Control app for iOS and Android devices
In other words,
It's easy to bring with you on trips, meetings and other occasions.
Has amazing sound (base and all)
Rechargeable (Goodbye to wires!)
You can download the Sounfreaq Remote Control app on your iPod or iPhone
It's easy to pair with your bluetooth (no complicated steps at all)
Soundfreaq Sound Kick
The sleek chic design makes this an all around worthy speakers for home and play. I was amazed at the quality of the sound give its compact packaging. It also manages to turn itself off after a few minutes that you're not using it.
I like my gadget simple but bursting with quality. I like them minimalist.and something that both my hubby and I can both like. I don't like much of those decked out gadgets. I I like to have control on how I can design my home without worrying how my gadget could match my couch.
A good sound system really do make a difference when it comes to watching your favorite movies, TV series and games. And with our small apartment, Sound Kick seems to be a good choice. And it being portable and rechargable
Sleek minimalist design. To open, pop the back and press power button!
Complication-free buttons.
Easy hook up to my iPhone with just a push of a button
What I like is that it's only Php4,950! With all the specs I get from it, I find that the price isn't so bad. Nope! Not at all!
I got a speaker before that is smaller, not rechargeable and as sleek as sound kick for the same price! What a dud right? Good thing, Sound Kick came around!
Can't wait to bring this baby in one of our out of town trips! :)
Soundfreaq Sound Kick
is available at:
Astrovision - Beyond the Box - Buzz - Digital Hub - Digital Walker Gadgets in Style – GUI - iCenter - iGig - iStore - iStudio - Listening Room - Listen Up - Power Hub - Technoholics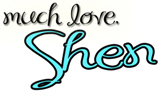 To get email updates, please subscribe here.
Please like me on Facebook and follow me on Twitter.
Got questions? Contact me here.
by

Lee Shen Gee
at 6/05/2012
0 fab comments


Labels: soundfreaq , speakers , tech , tech review , tech tuesday
Monday, May 28, 2012
Sad fact: I love my iPhone to bits but it can't keep up with me.
The Dilemma: I always ran out of battery.
It's a sad state that I rely so much on being connected online all the time. Not an hour goes by that I don't check my phone for tweets, posts, @mentions, etc. I also can't help not to check-in at Four Square for c chance of becoming mayor or keeping my mayoral posts even if I'm in a convenience store.
And who is not an iPhone user who isn't hooked on Instagram? Not to mention that I can now blog on this nifty device. And do you how many games I maintain on this wonder gadget? Countless...
But its battery life just doesn't cut it. I know, what's you're going to say... why not get the new iPhone?
Not as easy as you think...
Solution: External batteries, baby!
I have 2 more at home but today, we will focus our attention on the fashionable Boostcase Hybrid, which I have to say is a really a good one for three (3) reasons:
1. My iPhone is always protected
- Boostcase external batteries always comes with a detachable iPhone case that keeps my phone safe from scratches and easy to take out once it's fully charged. You can also mix and match your case from your other Boostcase chargers.
2. Keeps my iPhone powered
- at least once a day when I've eaten up my initial charge. One fully charged Boostcase can give up nearly full-charged battery. It charges at least 80 to 85% on a 10% amount of battery life on my iPhone. So that's a good 75% charge to last me the rest of the day.
3. It's chic-looking
- this almost 2-in-1 detachable case (one lightweight plastic case and the external battery itself) has a variety of colors to choose from. I prefer this white and pink combo though coz it's so girly and yet I surprise the boys that this is one impressive gadget.
Aside from makeup, I dole out a lot when it comes to my gadgets. So I don't mind shelling Php3550 for the Boostcase Hybrid.
Now, there really is no reason not to be connected! :)
Oh! You know when you'll love an external battery pack? When you're at the middle of the road travelling and you don't have any way of charging your phone! Or when you're on an overnight trip with the gals and all of them have taken over all the outlets!
Yup! Both things have happened to me already!
Boostcase Hybrid definitely gets a thumbs up! :)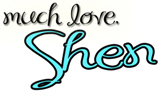 To get email updates, please subscribe here.
Please like me on Facebook and follow me on Twitter.
Got questions? Contact me here.
You can get the
Boostcase Hybrid
at these tech stores:
Beyond The Box
Power MacCenter
Digital Hub
Digital Walker
Technoholics
by

Lee Shen Gee
at 5/28/2012
1 fab comments


Labels: apple products , boostcase hybrid , external battery , gadget , iphone , iphone 4 , review , tech , tech review , technology
About Me
Blogging is a passion and I live for beauty. 

find out more @ Shen's Addiction

View my complete profile