Saturday, June 14, 2014
Oh boy, do I have many of these!
But it's definitely
Lorac Pro
and
Urban Decay Naked 3
are the two that gets my attention every single time and yet I have always managed to talk myself out of buying it. It's those products that are just sitting, waiting on my online chart.
I always read reviews, look at sales and check out looks created with these palettes. I think I even salivate whenever I see these online. And yet I can't bring myself to buy them. Here are just some of the reasons why:
One, because I have way too many neutral palettes on hand. Some I even barely use, some I haven't opened yet. I think it's not fair for me to purchase another before I even put a dent on what I already have.
Second, I'm scared that I'd get disappointed. Although I've seen a lot of rave reviews from many beauty bloggers, vlogger, and gurus, seeing some negative ones cause me to put purchasing them on hold. You know that feeling? How much the negative reviews, no matter how minimal they are, weighs a lot on your decision to buy it or not.
Third, I can't justify pre-ordering or buying it from an online shop in such an inflated price when it's actually quite affordable in the US.
So, what about you? Ever experienced the same thing?
Share them with me by commenting below. I'd love to know which product you're apprehensive in purchasing.
by

Lee Shen Gee
at 6/14/2014
0 fab comments


Labels: eyeshadow palette , lorac pro , naked 3 , neutral , palettes , Q and A , rose , saturday , shen's got a question
Saturday, January 4, 2014
If you're like me, whose life is overrun by a number of lipstick tubes. Then I suggest you get one of of the
Vueset Tahiti
container from the
Digital Traincase
. I really wouldn't have thought of getting one except when my Cleo got a hold of a lipstick cap and chewed it beyond repair. I swear that little mut has wolf teeth! I started to search Digital Traincase online, whom I remember, sold lipstick containers in sleek black casings. But I couldn't find it. What I found instead is this genius of a clear container that fits the palm of my hands, has 24 slots and is microwavable!
The price was also reasonable at Php800! But Sol of DTC chose to send this one as her Christmas gift to me. I knew I was in Santa's Nice list! Thanks, Sol!
by

Lee Shen Gee
at 1/04/2014
0 fab comments


Labels: BYS , DIY , empty palette , lipsticks , matte , palettes , tahiti , vueset
Monday, December 9, 2013
If you haven't heard about Beauty UK cosmetics, then let introduce them to you. :)
It's a brand from, yes, United Kingdom. It's one of their more affordable makeup lines. It has several selctions from it and they have recently revamped it to a more colorful, makeup maven-worthy packaging. Quality is equal to its pricing. Reminds me a lot of Sleek and NYX Cosmetics.
What I have here is their NEW Posh Palettes that was sent by
Makeupholics
, one of the most reliable online sellers in the country. They carry the full line of Beauty UK cosmetics.
On to these palettes, the first impression was immediately a good one. The white packaging gave it a truly posh feel. It's got quite a weight on it so it doesn't feel cheap compared to other cosmetics. I love the minimalist look, really. As much as I love quirky wispy designs on my makeup, clean ones with clear names on them impresses me more.
I feel so loved getting all the sets of the Posh Palettes. If you are a newbie and immediately want all the colors in your stash, collecting these three should suffice to help you practice all kinds of makeup looks. From neutrals, smokey to avant garde.
The quality reminds me of NYX eyeshadows. The size of the pans is same as NYX trio shadows. The slip is the same. Pigmentation spans from great to so-so depending on what eyeshadow you're using. You can check out my swatches below. Staying power is good as long as you use an eye shadow primer if you have oily skin.
Overall, I like these. I've learned through out the years that affordable palettes like Beauty UK have a fight in them if you're in it to have fun and open to working with it. :)
Beauty UK Posh Palette in Masquerade is a smokey palette that provides a huge range complimentary color for all sorts of skin tones. I am in love with this palette! The black on the lower portion is so pigmented, it rivals even my MAC Carbon. I love that it's not just blacks and grays but has browns, bronzes and a beige for those with golden skin.
The shadows with shimmers aren't that overwhelming either. The glaze is just enough to catch the light but without overpowering your look or making you look like a disco ball. The slip is nice and it attaches quite well on the skin.
Beauty UK Posh Palette in Masquerade | Swatches
Beauty UK Posh Palette in Eden is worthy of its name. It's a mix of beautiful neutrals to create the best no-makeup makeup look and at the same time achieve a classic makeup look. Although I hope there'd be at least one matte deep brown shadow for deepening the crease. The palette, I also think has more shadows shimmers and satins than mattes. This reminds so much of Urban Decay Naked 1 palette.
Beauty UK Posh Palette in Festival is certainly the most colorful out the three in this collection that reminded me so much of my gradeschool watercolor palette. :) It's such a beautiful, striking palette and it's amazingly put together. Minus for the red shadow, you've got everything you'll ever want for a colorful palette in this one. As expected though, pigmentation needs to be worked on. I suggest using a cream base or a primer to see the vibrancy off these shadows. Although, I'm certain that you'll be able to create hundreds of makeup look using this palette.
Can't wait to create creative makeup looks with this. :)
If you're looking for a great gift, these palettes can be it. :) Aside from the good quality, it's only Php450 for each palette. It's easily a bang for your buck. :) And one that could certainly put a smile on the face of the person you're giving it to. But knowing you, my dear readers, you'd probably get one for yourselves. Ain't that right? :)
I also commend
Makeupholics
for their great service. Their response rate is faster and they ship almost immediately from payment.
Soon, I will be posting makeup looks using these palettes. :)
Happy week ahead!
by

Lee Shen Gee
at 12/09/2013
0 fab comments


Labels: beauty uk , colors , eye palettes , eyeshadow , makeup palette , makeupholics , neutral , new , palettes , posh palettes , rainbow , smokey
Saturday, February 23, 2013
Another great artist that I admire is Laura Mercier, her application of art into makeup artistry is truly inspiring. Her color theory is amazing. How she comes up with every collection makes me feel that I still need to learn more about this form of art. And having perfected the flawless face has earned her rightful place in every women's vanity in the world.
by

Lee Shen Gee
at 2/23/2013
4 fab comments


Labels: 2012 , art deco collection , body and bath , brush collection , creme smooth lip colour , gilded , holiday , laura mercier , mini lip glace , palettes , rustan's , rustan's department store
Monday, June 4, 2012
So sorry, ladies! It's been awhile since my last post. Last week was a frenzy with the rush preparation for Blogger's United Summer Bazaar at Grand Events Place Makati and of course, work. I can't even begin to tell what a tiring week it has been! But I'm thankful for the blessings and thankful for all the support and love you gave me during the bazaar.
And thank you for still checking my blog! :)
But I wasn't too tired to get some reviews done. I've got so many that I don't know how to schedule anymore. I need help. Lol!
Now, what I got here is the Revlon ColorStay 16 Hour Eye shadow Palette in Adventurous.
Revlon.com describes it as:
All day luxurious color that doesn't crease, fade or smudge.
Rich, velvety shadows blend smoothly and effortlessly.
Now, does it stay true to what it says?


The good thing about palettes like this is that it takes away the guessing of how to match your eye shadows with one another. It even comes with an instruction on how to apply them at the back of the packaging. What I think
However, being an eye shadow junkie who is quite spoiled with pigmentation and blendability, the Revlon ColorStay 16 Hour Eye Shadow fell short of my expectation. Compared to their previous eye shadow palettes, these ones didn't have the impact I was expecting. But I wouldn't call them a dud either. I think you just really have to test these first and really check out which ones are the best for you.

Personally, I think what I got right here are the ones with best pigmentation. Is it blendable? Yes but not as compared to my other eye shadow palettes.

Adventurous
is not really as adventurous as the name suggest. Actually it's bordering neutral. Get this is you want an easy smokey eyes. The shades as you can see really shows up on my skin.
Serene
has really cool blue tones that would make for a great spring to summer makeup look. The darkest shade contains glitters that are just a bit too chunky. The rest are matte and really easy to blend.
Precious is my favorite since purple eye makeup is easiest to create and really compliments our skin tone. This palette also has amazing pigmentation (although a bit chalky) and easiest to play around with
What I love about the Revlon ColorStay 16 Hour Eyshadow...
Some eye shadows are pigmented enough.
Comes in wide array of choices from neutrals to bright eye shadows
Easy to create makeup looks
Compact and easy to lug around packaging.
Affordable enough at Php550.00 each palette.
Impressive staying power.
What I don't...
Some eye shadows are too sheer to show on my skin
Some eyeshadow tend to become powdery
Prone to fall outs (although it's easy to brush it off, it doesn't stain)

Overall, better test out first before buying and make sure to check out other Revlon palettes first. I like their singles and their rectangular eyeshadows. If you can get a hold of the cream ones, those are good two. With the 16 Hour, I would suggest getting Precious and Adventurous, these two are colors that you can really play around with no matter the occasion.


There you have it there, ladies! Watch out for my other product reviews.
If you have product review request, please write me a letter at
here
.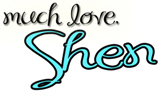 To get email updates, please subscribe here.
Please like me on Facebook and follow me on Twitter.
Got questions? Contact me here.
by

Lee Shen Gee
at 6/04/2012
1 fab comments


Labels: 16 hour eye shadow , colorstay , eyeshadow palette , palettes , philippines , quads , revlon
Friday, March 2, 2012
Beauty Pro Cosmetics is going to be at the SuperSale Bazaar this March 2 to 4, 2012 at the World Trade Center.
Get a chance to try these amazing palettes and take them home with you!!
See you there!!
To get email updates, please subscribe here.
Please like me on Facebook and follow me on Twitter.
Got questions? Contact me here.
by

Lee Shen Gee
at 3/02/2012
1 fab comments


Labels: bazaar , beauty pro cosmetics , event , makeup , palettes , shopping , supersale bazaar , world trade center
Tuesday, January 3, 2012
Contouring and highlighting using cream-base products can be quite intimidating and this is a technique that I've putting off for quite a while. But New Year is about conquering fears! So, here I am taping the first time I ever contoured and highlighted and posted it all over the internet!
Quite the contrary, I find this process not as daunting as I thought it would be... with practice and proper products, I think I'd be a pro doing this! Here's to hoping, anyway.
I used the Dollface Concealer Palette for the contour. It's not as pliant as I thought it would be (after all, it's a concealer and meant to stay put) but applying moisturizer was a big help in blending. As for my highlight, the Graftobian Palette did come in handy.
Cream-based products when used for contouring and highlighting adheres better to the skin, it's more photogenic on cameras and have a natural way of making your face slimmer. This is why most celebrities prefer this technique and why makeup artist Although it may take more work, the aftermath is just amazing.
On to the products. Although cream foundations are usually used when contouring and highlighting of this technique, there's no need to commit just yet to a more raved products, dig in through your stash liked I did and use that to practice. Better yet, talk to your friends who may be lighter or more tanned than you if their up for exchanging some their products.
When contouring it's better to keep the following in mind:
1. Figure out your face shape! This may mean a lot of time in the mirror and comparing your face to celebs on the magazine... but hey! It's worth it! Since I'm not good with describing, giving you celebrities to give you an idea on what it looks like.
Round Shape - think Scarlet Johanssen, Michelle Williams and me!

Contour: Cheek bone, Jawline, sides of the face, edge of hairline.
Highlight: Brow area, highest planes of the cheeks, in between jaws and cheekbones, bridge of the nose and cupid's bow.

Oblong - think Sarah Jessica Parker, Gwyneth Paltrow

Contour: Chin part and edge of hair line is it's protruding
Highlight: Apply instead on the apples of the cheeks as it helps widen the face.

Square - think Reese Witherspoon, Demi Moore

Contour: Jawline to achieve a more oval shape face up to the side of the face, temples until you get a more round or oval shape.
Highlight: Forehead and chin area.

Oval - think Rihanna, Beyonce and Tyra Banks

This is basically a perfect shape face, contour jawline to and highlight the highest planes of the cheeks.

Heart - think Ciara and Halle Berry

Contour: Cheekbones and sides of the temples.
Highlight: forehead but just a tad bit and chin area.
Once you know your face shape, you will then know what part of the face to highlight and contour... and it's all action from then on! It's time to get busy, lady!
2. Less is more! Like in everything else (except LOVE), when contouring and highlighting better start with just a small amount and you can build your way up from there.
3. Blend well. Applying the highlight and contour may not need too much accuracy as you see in the video. But when it comes to the foundation part, it's important to blend
4. Practice and then some more. If there's one thing I learned about contouring, you can't just learn it in one go. Not even reading about it in makeup artistry books and internet is enough. It's a skill acquired and you acquire it with practice.
My skills need more practice. But I hope you got the idea on how to contour and highlight your face with cream-base cosmetics. It's not really that simple but once you get pass the applying the creams on your face, it's all fun and blending. I have no doubt that in no time, you'll be able to cream-contour and highlight all you want and so perfectly to boot!
I hope it's not too late... Happy New Year, ladies and gents!
Have a nice time cream contouring and highlighting!
To get email updates, please subscribe here.
Please like me on Facebook and follow me on Twitter.
Got questions? Contact me here.
by

Lee Shen Gee
at 1/03/2012
7 fab comments


Labels: contour and highlight , contouring , cream base , cream foundation , dollface cosmetics , face contouring , graftobian , highlighting , how to , palette , palettes
Friday, August 26, 2011
Just because my addiction is really uncontrollable, here I am with yet another
Urban Decay Palette
. This time its their
15 Year Anniversary Eyeshadow Collection
.
Urban Decay 15 year Anniversary Palette
Why I got it? Hello! I'm an addict! I don't need a reason! lol! And I try to collect Urban Decay Eyeshadow palette as much as I can.
But if you need some convincing here's a few things why you should consider getting this.
It has 15 new (as in never before seen) eye shadows. Meaning, you won't get repeats from the previous Urban Decay Book of Shadows which are pretty much reincarnation of each former palettes.
It's ultra sleek huouse in a hard gunmetal plastic that is almost like steel, with the UD logo/sign encrusted on the cover. If you flip the cover, you have a very large size mirror to see the looks you've created with this palette.
The color combination of this palette is highly flattering compared to the previous Urban Decay Palettes. It's definitely more usable for day and night looks. I especially like
It's amazingly pigmented. Seriously, Urban Decay never fails me when it comes to pigmentation.
It's Limited Edition! As we all know, many Urban Decay Palettes that you've pass up now cost more than it's original price.
They really are nice to look at. :) Hehehe!
The only problem I see about this palette is how it attracts finger prints like crazy. But I can live with it.
Urban Decay 15 year Anniversary Palette
I do like the filigree details on side of the cover.
I've always want a filigree for a tattoo... sigh!
Urban Decay 15 year Anniversary Palette
Purple isn't really my favorite shade but because of Urban Decay, I've had a change of heart. Urban Decays makes purple so luxurious!! And this palette can soon be converted into a keepsake box once I'm done with the eye shadow. I can simply pop out the palette, and it will reveal a suede-lined container for mementos like photos and love notes. Maybe even a lock of hair. Or is that too much?
I've always been impressed with Urban Decay palettes. Yes, even when they keep on repeating the shades on most of them. After all, those shades are the best sellers, it's only fitting they put what they know many would use, right? --- Okay! You know you're an addict if you're defending having 5 similar eye shadows from the same brand! Lol!
Urban Decay 15th Anniversary Palette did not disappoint. Although some shades I coul;d have probably do away and could have found a dupe for but nothing beats having the whole thing itself. This palette has an impressive combination of neutrals and pops of colors for the tamed or adventurous and of course, the bipolar! *raises hands*
As always, I expect these eyeshadows to be buttery soft when applied
Urban Decay 15 year Anniversary Palette
Lovely, isn't?
Now on to the eye shadows! I got crazy again in taking photos on them. Please don't get bored! I'm just really excited to show them to you guys and show how great this palette this is!
Midnight Rodeo
Tainted
Deeper
Midnight Rodeo | Tainted | Deeper
Midnight Rodeo has a bit of shimmer that I'm not all too thrilled about since they cause fall out. I suggest doing your eyes first before your foundation so avoid glitters setting under your eyes. But the great thing about this is that its such a nice base for those shimmery neutral looks. Great for accentuating those brow bones, too.
Tainted is a nice purple pink. It's pigmented enough but you need to pat this to show its true colors. You can use this as a highlighter with a not so dense blush brush. This would make a nice base for those purple eye makeup look.
Deeper is one of the best eyeshadows here as it reminds me of the Smog but a little bit deeper and cooler in tone. This is really ideal for those who likes those smokey bronzey gold makeup look.
Midnight 15
Junkshow
M.I.A.
Midnight 15 | Junkshow | M.I.A.
Midnight 15 is an oyster pearl with some silver glitter. I personally think they could have done away with the glitter but you know how edgy Urban Decay can get. I love this for highlighting especially for smokey look as it blends to skin tone.
Junkshow is such a show stopper, described as a bright pink. It is bright I still don't know what to do with this shade but it will probably find it in one of my rainbow makeup looks of as base on my purple smokey eyes.
M.I.A., described as soft shimmery dark brown but its sort of taupe-ish for me. It definitely remind s me of Ellana MPM in Delicate but a tad darker. You can just use this as your only eyeshadow, blend it and you're good to go.
Vanilla
Omen
Ace
Vanilla | Omen | Ace
Vanilla is a shimmery white gold that probably one of the best shade for highlighting as it compliments my skin tone like its lifetime partner. I am in love with this shades.
Omen is of course very near Mayhem and Ecstasy but is more more bright and almost has a blue tinge. It's a really nice base for smokey purple makeup. It's pretty light so I advise mixing this with other colors.
Ace is a nice dark gunmetal gray with shimmer. Come to think of it, it is a bit similar with Urban Decay Gunmetal but its definitely deeper in shade. It's love for a normal black smokey eyes.
Flow
Evidence
Blackout
Flow | Evidence | Blackout
Flow is a soft peach shimmer that a tad more deeper than MAC Femme Fi. Again, this is going to be a nice base for everyday neutrals and as a highlighter.
Evidence is a deep metallic blue but tends to go greenish against my skin (I think it's just me though). I like it but I'm not entirely in love with shade.
Blackout is your typical deep matte black. I'd like to say it's nothing special but for someone who loves doing smokey look, matte black is almost required when deepening the crease. There's no fail in using matte black for smokey eyes. I just hope they chose something else instead.
Chase
Deep End
Half Truth
Chase | Deep End | Half Truth
Chase is a favorite because I like anything that is almost gold or bronze and this one is a soft light bronze that can stand on its own. This is probably one of my favorite in this palette.
Deep End is the shade I've been itching to try since I love anything teal and with its bright shimmery texture. I love love this shade. A shade that can stand on its as well.
Half Truth for me is just another deep purple eye shadow that I can easily find a dupe with my other palettes but I'm glad it's in this one because I can never get enough of deep smoky purple. With this shade, it's practically a no-brainer to create a nice eye design.
If you missed out of Urban Decay's former palette and want something complete, meaning a collection that can take you from day to night, then this palette is for you. I'm glad that Urban Decay doesn't scrimp on quality with their palette (that's why I keep buying them) so you really get you money's worth. This is also lighter without the extras of the other palette. Not to mention that these are new shades.
Overall, I love this palette for its versatility the availability of neutrals, shimmers, and smoky shades. I definitely recommend this for those who hates thinking of what eye shadows to mix since most of the eye shadows compliments each other whether your warm or cool tone.
Shades you can combine:
Smoky Bronze Look: Chase, Deeper, M.I.A. and Flow
Smoky Black Look: Ace, Blackout and Midnight 15
Shimmery Neutral Look: Chase, Flow and Vanilla
Rainbow Bright Look: Vanilla, Junkshow, Omen, Deep End, Evidence and Midnight Rodeo
Smoky Purple Look: Omen, Half Truth, Blackout and Vanilla
Bridal Makeup Look: Tainted, Chase and Vanilla
Smoky Blue Look: Evidence, Ace, Blackout and Vanilla
Nice stand alone are: Chase, M.I.A., Deeper, Ace and Half Truth
This is a palette that works hard and party hard, IMHO. :)

Addiction rating: 110%!
To get email updates, please subscribe here.
Please like me on Facebook and follow me on Twitter.
Got questions? Contact me here.
by

Lee Shen Gee
at 8/26/2011
14 fab comments


Labels: eye palette , palettes , product feature , product review , review , urban decay , urban decay 15 year anniversary palette
About Me
Blogging is a passion and I live for beauty. 

find out more @ Shen's Addiction

View my complete profile