Monday, December 31, 2012
With baby shampoo or dish washing liquid readily at our disposal you think that a separate brush cleaner isn't needed. I thought so, too. But allow me to share with you a discovery I made when I attended the Charm X
J&C Super Clean Solutions
event at Manila Peninsula a few months back.
Here's a sample! I've been using this for months now and I am just enjoying this bottle. It smells amazing (the spearmint scent was a great add-on!) and it makes re-using my brushes possible. Especially my favorite one, the
Charm Flat Top Kabuki
. I also get to sanitize my brushes if I think I've exposed them to dirt and bacteria.
Compared to other brush cleaner I've used in the past, J&C Super Clean Solutions is a more favorable one. It cleans better, doesn't have lingering scent, great for travel and a much better choice for makeup artist, most especially for the serious ones.
Although I think the price is teeny teeny bit steep for newbies, think of it as protector for your biggest cosmetic purchase, your brushes. Good brushes, quality ones, comes with a higher price tag and I for one, don't have qualms buying if I think it's worth it. So paying for a Php375 bottle of brush cleaner isn't such a biggie for me. Especially when it helps make your brushes last longer and maintain it's qualities. Happy to report that this product last awhile as I've had mine for about 2 months already and I've only used half of it.
This is great for almost all sorts of products like lipstick, glosses, cream-based products and gels. You can use this with a tissue, an unused cloth or wet wipes. :)
Best of all, you can hold of washing your brushes for at least a week when using this product! Definitely helps with one of my new year's resolution.. and that's lessening the brushes I use everyday! :)
How about you? What's your New Year's resolution?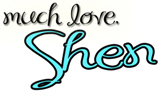 by

Lee Shen Gee
at 12/31/2012
1 fab comments


Labels: 2012 , 2013 , best of 2012 , brush cleaner , J and C super clean solutions , make-up brushes , spot cleaning , year end favorites
Thursday, August 26, 2010
Do you own a Large Powder Brush? I didn't at first before I got the SS150 and it changed me.
Sigma SS150 Large Powder Blush
Ideal for all over powder application for face and body such as finishing powders, bronzers and blushes.
I never owned a brush as big as this one (even those that I got from ebay). This is one ginormous all over brush that came in handy when I wish to apply bronzers to my decolletage and shoulders. A reader once asked me how to make her shoulders shine like that of the Hollywood stars at red carpet. One way to achieve that is by applying shimmer powders like
Ellana's Finishing Powder-Super Sparkles
or if you're on the tan side, some bronzer will give you that shine you need.
To make sure you get an even but subtle application, using Sigma SS150 is the best brush for the brush. The
bristles are dense enough
to attract enough product but the large head is definitely
ideal for large areas
as such shoulders, arms and decolletage.
I've been using the Sigma SS150 for
blush application
and it is amazing! Cuts my application time in half. The hair is natural but very soft. It really transfers the product well. Its not too big that I don't have control on where the product goes.
Another love for the brush is when i use to apply my
finishing powder
. Since its an all over brush, setting my foundation with a finishing powder is a breeze.
Closer look at SS150
Side view of SS150
The Sigma SS150 also doesn't bleed too much upon first washing. And the dye does not transfer to the face. The brush also dries faster after washing which is always a plus for me. And hardly no shedding after first wash.
Top view of SS150
I highly recommend this brush to anyone who is starting out a makeup artistry career. This is one brush that many makeup artist will love because it deals with a lot of application. As a makeup artist, I don't like changing brushes often although it is needed. With SS150, I can use this for blush, bronzer and finishing powder application.
As for makeup enthusiast, a good large brush is hard too find. Often, some of them are course and itchy. This one is just right. I'm really glad that I have this brush on my stash. It's versatile and sturdy.
Good news to everyone, Sigma brushes now are available to us Filipinas!
Pink Slippers
are now selling them almost the same as Sigma. The price difference is hardly noticeable, I tell you. So if you wish to have your SS150, head on over to
www.pinkslippers.net
and order yourself one.
If you wish to see the brushes in person, check them out at the
Urban Bazaar at Rockwell
on August 27 to 29, 2010.
Sigma SS150 is only Php960 if I remember correctly.
Addiction Rating: 10/10
much love,
Shen
by

Lee Shen Gee
at 8/26/2010
2 fab comments


Labels: brushes , make-up brushes , makeup , pinkslippers.net , Sigma , SS150
Tuesday, July 27, 2010
Charm for the past years have been bringing us wonderful brushes. Not only is it aesthetically pleasing but the soft Charm Luxe brushes are just divine to use. Just last Christmas, Charm Luxe Collection came out with the kabuki and retractable kabuki that was sold out immediately. Blame me for getting 3 of those limited retractable kabuki for three of my best-est friends.
Its really often a wonder for many people I know how I came by such soft brushes in my kikay kits. Some of them have limited knowledge that these fabulous soft brushes are right within their fingertips. They seriously don't have to settle on buying those mediocre brushes at the beauty stores nor do they have to waste a lot of money in acquiring expensive brushes available in high end department stores They don't even need for realtives to buy them really good quality brushes.
Beauty and Minerals brings exactly the brushes we need and deserve.
Charm Luxe Flat Top Brush
Beauty and Minerals
describes this wonder brush as such:
As mineral foundation demands to buff, buff, and buff, create that flawless face with the perfect buffing mineral foundation/powder brush, the Charm Luxe Flat Top Brush!

Created with densely packed synthetic bristles, The Charm Luxe Flat Top Brush ensures you a wonderful time in front of your vanity mirror as you enjoy the silky softness of the Charm Luxe Flat Top Brush, and see flawless results with it! Ultra soft, but firm bristles work their way into perfection!

The Charm Luxe Flat Top Brush is great for applying loose mineral foundation, or pressed foundation, to ensure even, buildable, flawless coverage on the face!
As always, I get carried away with taking pictures of things I love. Below are just a few angles of this wonderful flat top brush.
The Charm Luxe Flat Top Brush is quite unique from all the flat top brushes I own. It has a denser packing of synthetic hair fibers and a longer handle. The large circumference was a nice break from my other smaller flat top brush. This allows me to finish applying my face powder in less amount of time.

And its just soft soft soft!
For Php600.00, this is truly a good buy.
I can use the
Charm Luxe Flat Top Brush
for the following products:
1. Compact Face Powders (Lancome Maquicake Compact Powder)
2. Mineral Powder Foundations
3. Mineral Finishing Powder
4. Traditional Setting Powder
5. BB Cream Foundations (Dr. Jart BB Cream and Maybelline)
6. Cream Foundation (Shu Uemura Nobara Cream Stick Foundation)
7. Liquid Foundation (Bobbi Brown Skin Foundation)

A good diameter/circumference for faster makeup application
Right denseness of the hairs provide me the even application I want with my mineral foundation.
Suffice it to say that I'm addicted to this brush. I definitely recommend this brush to anyone who has a love affair with makeup and those who is just looking for a brush to give their makeups some loving.

You may check out more of this fabulous
Charm Luxe Flat Top Brush
at
www.beautyandminerals.com
much love,
Shen
by

Lee Shen Gee
at 7/27/2010
2 fab comments


Labels: beauty and minerals , brushes , charm brushes , charm luxe brushes , make-up brushes , product review , shopping
Wednesday, November 25, 2009
I wouldn't mind receiving these babies for Christmas.
Every girl need a little pink (or more) in their lives!
Wouldn't be better if that pink are makeup brushes??
New Charm Luxe Collection: Retractable and Kabuki Brushes
Price range are only
Php500.00-580.00
!!
And it's launching at
St. James Bazaar on November 27-29, 2008
Free Admission. Over 600 concessionaires!
(this post is primarily for the BF, who may or may not
have an idea what to get me for Christmas or just any ordinary day.)
lol!
much love,
Shen
P.S. More gift ideas to come!
by

Lee Shen Gee
at 11/25/2009
0 fab comments


Labels: charm brushes , kabuki , make-up brushes , pink , retractable brush
Tuesday, November 24, 2009
MAC 214 Eyes Brush (Php1,300++, Shangri-la Rustan's)

How I wish I could do this every week but a good brush is hard to find. The reason for me reviewing the limited edition MAC 214 is not entirely to rave about it. :) As always I try to provide you with an honest opinion with every brush I feature here especially those that are expensive.
MAC
website describes the
214 Eye Brush
, "Short shader brush, short, rounded, double-chiselled brush with soft, natural bristles." Can be used with shadow to line and smudge around the lash line and very effective for densely shading lids.
If I'm not mistaken, it first came with the Blond Brunette Redhead Collection and relaunched again with the Style Black of this year. Its very thin and could really give a nice even color when shading your lower line. For those with less experience with makeup brushes, taking advantage of all the different uses of this brushes may not come up immediately. I myself found it difficult maximizing the use of this brush.
But thanks to the ever reliable internet and some experimentation, I found additional uses for this brush.
1. Creating that perfect outer V shape. Since this brush is thinly packed, rest assured that you will have that perfect (depending on expertise) Outer V all the time.
2. Foiling eyeshadows as it does eat a lot of color but delivers them onto your lids perfectly.
3. As an all over eyeshadow brush for small lids as it is perfect fit.
4. As a highlighter. Despite the shortness of this brush, the packed hair would give that perfect highlight to your brows.
5. Nose shader for contouring my flat nose.
6. Lastly, as a precision brush for applying color to the lower lids.
But do really need this brush? If you are a brush collector and can afford this one, I say go for it! It is MAC and truly high quality, your granddaughter will still use this in the future. But if you can already achieve a lot of the those I mentioned above with your current brushes, then you can live without this brush.
Let's just say I have a bit of love and not so much love relationship with this brush. I guess, if you're a professional makeup artist, you'll have more use for this brush but for those just starting out you may want to explore other option before settling on this one. As for me, I like it enough but I can say that I can live without it for personal use. But for my gigs, I sure love it as it makes things a lot more convenient for me.
So there you go, I hope I was able to give you an honest albeit confusing review. (giggles)
I miss you all, ladies! Can feel how cold the air at night is? It truly is Christmas (Shopping) time! As for me, I'll DIY'ing a lot of my gifts for friends this year. :) Which reminds me to start fixing my craft area. There's another one for my long list of to do's. :/
much love,
Shen
by

Lee Shen Gee
at 11/24/2009
0 fab comments


Labels: MAC , mac 214 , make-up brushes , product review
Tuesday, September 22, 2009
The Body Shop Lip/Concealer Brush

A fine tapered brush for precise application of lipcolors or concealers.
To be totally honest, I'm not confident using lip brush. I'm very clumsy with it and I always make mistakes especially when I'm applying lipstick on others. Its just really annoying that I can't get the hang of using a lip brush.
Thankfully, I got a chance to try The Body Shop Lip/Concealer Brush. Its made from synthetic fibres since The Body Shop is an advocate against animal cruelty. The Body Shop brushes is one of the best synthetic brushes I've encountered and many of my friends agrees. Their kabukis are fast flying off the shelves. The eye brushes has proven to be the same quality. Best of it all, its easily accessible since The Body Shop(TBS) is almost available in all leading department stores. My favorite includes the one in Greenbelt and Shangri-la Mall.

As provided by TBS, Lip/Concealer Brush indeed provides a precise application of lip colors and concealers. Using this brush gives more control when I apply the lipstick, making it easier for me to outline my lips making it easier to fill it in. I have a wrinkly lips and applying lipsticks with a brush like this is much better in making my lips look smoother.

Another reason why I love this brush is because of how versatile it is. As provided, I can use this as a concealer brush especially when shaping the lips and eyebrows. Another use I find this brush for is for foiling and even applying eyeliners. I can also use this brush in applying eyeshadows near my tearducts or inner portion of my eyelids.

So far, I haven't found a similar brush in my stash which is making me which I have 2 more. :)

I give this brush 3.5 out 5 Kikay Pinay points.

much love,
Shen

by

Lee Shen Gee
at 9/22/2009
0 fab comments


Labels: lip brush , make-up brushes , synthetic , the body shop
Monday, September 14, 2009
Another week yet again? Time flies by so fast, I can't catch up.

This is my birthday week! I'm turning 26 years old tomorrow! I'm old! I know I promised a contest but I'm still rounding up the prices. It will be a sort of surprise. I will announce mechanics tomorrow. I should be excited for my birthday but this is the loneliest birthday. I never had a birthday without my mom with me and I'm just not use it. She ,not waking me up with her greetings and kisses would be the worst thing ever. If you still have your mom with you, don't ever take her for granted. I did my best not to but I still think that time was cut too short for us. There was so much more that my mom and I could have shared together, not just occassions like this. On top of that, I am having hormonal breakouts. But I think it has to do more with a certain product I used. Bugger...

But enough with that... I still have a day before I have to deal with all that.
Now, I'll be showing you one of MAC's limited edition brushes that has made its way into my top must-have brush list.

I got the MAC 131 Limited Edition brush from the Colour Craft Collection at MAC counter in Rustan's Shangri-la. I can't member the price but that's okay since I don't want to be reminded on how expensive MAC brushes are. Expensive or not, MAC brushes are known for their quality. Even with the hiked prices here in the Philippines, MAC brushes are still being bought by makeup connoisseurs here. MAC is definitely a go-to for the best brushes.
MAC 131 Duo Fiber Blush/Powder Brush
A flat, tapered face brush featuring a combination of short, natural fibres and longer synthetic fibres making it ideal for the highlighting/contouring of Mineralize Skinfinish and all powder products.
Price: $40.00USD
As a blush or powder brush, this works beautifully especially when you want more control with the blushes that are pigmented like your regular mineral blushes, mineralized skinfinishes, mineralized blushes and pigmented blushes like Artdeco blushes. I also use this to set my makeup with my translucent finishing powder. Cream blushes are always best applied with duo fiber brush in my opinion.
I find ways to maximize the use of this brush. As expected, I tried it with many of my liquid foundations like my Alison Rafaele Reality Base Foundation, Maybelline ClearSmooth Mineral Liquid Foundation, Makeup Forever HD Foundation, Revlon Colorstay Mineral Mousse and MAC Studio Fix Foundation. All provided me with a medium to heavy coverage.
MAC 131 allows me more control when applied my foundation. I was able to apply foundation all over my face and neck, even at the parts hard to reach like the corners of the nose and around the eye area. Although the brush is a bit "open", it functions like a liquid foundation brush but less denser. You can still stipple your foundation for that airbrush look but could still be precise on the application front.
If MAC 187 and MAC 190 had a baby, they would come up with the MAC 131. Not quite MAC 187 that we love and adore. Not quite 190 that we are used to from the back in the day and still use up till the present. The MAC 131 is quite the hybrid but not offering the same results as those two mentioned. I find that MAC 131 gives a slower pace in applying the liquid foundation compared to my 187 and 190.
MAC 131 as excepted is very soft with no prickly feel. I guess that's normal already for duo fiber brushes. I have yet to encounter a dual fiber brush that is harsh on the skin. Even my MAC 187 dupe is very soft. The synthetic hair as provided to be economical since there is less products wasted.
What I haven't use this brush for is contouring. I regret that I haven't prior to this review but from the looks of this brush, this seem to be a running candidate for that. Especially on the forehead area, which I always find hard to contour using any kind of brush. You may also experiment in cream contouring with this brush since duo fiber brush are great with cream and gel formulations.
As per tradition, here are some photos for your perusal.
Rating:
4 out of 5 Kikay Pinay Points
much love,
Shen
P.S. I use
Dr. Bronner's Liquid Castile Soap
(review found
here
) or
BareNatural's Brush Shampoo
(review coming soon) to clean my brushes. I wash my personal brushes every week while those I use on my clients, I clean right after I use them.
by

Lee Shen Gee
at 9/14/2009
0 fab comments


Labels: MAC , MAC 131 , make-up brushes
Monday, September 7, 2009
First off, I would like to apologize yet again for the lack of entries in my blog. Its been too hectic for me the past week and the boyfriend took the 1st week of Bar Exams this weekend. Its been really crazy and exciting at the same time. I will also hold a small contest for my upcoming 26th birthday exclusive to my Philippine based readers. Nothing really fancy and mechanics will be easy, I promise.
Now on to the best part.
I would like to introduce the latest Brush of the Week, my first MAC Brush, the
217 Blending Brush.
For shading or blending of colour or creamy products. This brush has fine, densely packed fibers that are arranged in an oval shape. M·A·C professional brushes are hand-sculpted and assembled using the finest quality materials. They feature wood handles and nickel-plated brass ferrules.
- maccosmetics.com

This brush is really close to my heart because this is the first brush I ever bought from MAC. Due to too many
youtube
videos I watched. Last year, I was finally convinced to buy the famous 217 because I was just having a hard time looking for a dupe of it. I already had several dupe of the 224 but none of the 217.
As always, many shy away from MAC brushes because of the high price tags that's attached to it. And I do agree, it is mighty expensive when most beauty enthusiast barely has limited income or still in school with a fixed allowance. Certainly, a P1000.00(price increase not applied) brush is not for the light-pocketed. But let me be the MAC advocate when I say that this brush made a lot of difference in my non-existent makeup skills before. People/readers/close friends saw vast improvement in my eye application. I was pleased that with this brush I was able to pull off a few great looks even without the learned skills in makeup school. Even up to know, despite the knowledge I have accumulated in beauty, thanks to friends and family for this, I still use this brush. I even bought another one for when I do makeup on clients and models. Simply put, this brush makes eye makeup easy.
I mainly use this brush as a crease blending brush, applying it on my outer V for a defined look or when using another color for my crease. The brush eats perfect amount of product when dipped softly but firmly. The color is deposited entirely on to the eyelids. Soft as a feather, this brush do not irritate at all. It can be used as a concealer brush for the under eye or when applying cream-based products to the eyes just like paintpots, paints and cream colour base. I personally love the effect when I use my Benefit Lyin'Eyes with the MAC 217. The concealer barely creases at the end of the day.
Overall, I give this brush all
10 points (not only 5) out of 5
for the unbelievable beauty experience I had with this brush. It really increased my enthusiasm for doing more eye looks. And if that isn't worth the extra bucks, I don't know what.
For your scrutiny, here is the MAC 217 Blending brush pictures I took.
-oOo-
if you're really tight on the budget, I've found a good substitute for the MAC 217. The Charm Deluxe Eyeshadow Brush for only P300.00/$6 approx.

The brush hairs of the Charm is not as fine but it does the same job and the end result is almost the same as the 217. What's even better is that its available here in the Philippines.

Hope your weekend went well,
Kikays
! :)
Happy weekday everyone.
Us Filipinos will grieve for the loss of a dear religious leader,
Ka
Erdy Manalo of
Iglesia ni Cristo
last August 31, 2009. Today, September 7, will be his internment. God bless his soul and condolences to all my
Iglesia ni Cristo
friends and readers.
much love,
Shen
by

Lee Shen Gee
at 9/07/2009
1 fab comments


Labels: MAC , MAC 217 , make-up brushes
Tuesday, September 1, 2009
With the onslaught of stippling brushes, the regular foundation brush has been set aside by many. Not by this author though, there is nothng that I reach for when doing other's makeup but my Suesh's foundation brush. Thanks to my teacher, Ms. Cheryl of Basement, she made me fall in love with regaular foundation brush.
This brush reminds me of Makeup Forever's 20N foundation brush. It's the one that is included in Suesh's Brush sets. It's made of soft nylon hair and as soft as a feather. Its is relatively thinner compared to other brushes which I find easier to work with. The brush leaves little to no trace of brush lines when a proper amount of poduct is used.

This brush is great for any product such liquid foundation, cream or mousse. It can also be used when cream contouring and concealing.
a closer look of the bush hair
I'm just really glad that this brush is in the 21 piece set I got from Suesh.
much love,
Shen
Try many of Suesh's brushes and other beauty tools
here
.
by

Lee Shen Gee
at 9/01/2009
0 fab comments


Labels: make-up brushes , suesh
About Me
Blogging is a passion and I live for beauty. 

find out more @ Shen's Addiction

View my complete profile