Thursday, September 27, 2012
The Conclusion and Results!
Whenever I tell people that I'm dieting, they all agree…
L
They really think I've packed on the pounds and some said I look so much better thinner. But the real reason I am dieting is to just make healthier choices. You see, I'm not very good at that. I love junk foods, sweets and fast food meals. I grew up walking distance from McDo. Eating fast food was a normal thing for me. When out with friends, I find it hard to choose meals because I don't eat vegetables and it makes me an odd person in the group.
I notice that I get sick easily, too… So when I say I wanted to diet, it's not really because I'm fat. I wanted to do this because it's the best decision for me and my body. I may not lose my tummy, I may always have that bulge but I don't mind as long as my heart is beating right, I can run for more than a few minutes and not lose my breath or die of exhaustion. I want to lessen the bad food inside me.
So here's what happened for the past 2 weeks…
J
When I saw myself in my bridesmaid gown, I was surprised with how good I look pounds lighter. I'm not thin in this photo (but I'm not exactly popping out of it either). I admit there was great satisfaction seeing my body look well.

I also weighed in a few weeks ago and I am now 118 lbs. compared to my 127 lbs. before I started the NESTLÉ FITNESSE 14-Day Program!! Woot!
Taking on this program proved a challenge. No day was the same. First few days were a struggle and each day I learned something. I learned how to fight off sweet cravings, how to become more determined, and to create a plan around my diet, thanks to the
My NESTLÉ FITNESSE 14-Day Journal
.
I learned how important fiber is in the body. Having NESTLÉ FITNESSE, which is a low fat whole grain cereal. It contains less carbohydrates, calories and practically low fat. It helps with lessening the cholesterol without having to eat porridge-like food (eck! Hate those!). Best of all, it's great for the heart. My family has history of high blood so I have to aid my regular meals with something that is good for the heart and whole grains usually is a great (always available) choice.
I notice that I eat less rice, too! With vegetable, I am more adventurous. Check out what I ate during our Thai adventure, Mieng Kham!
I'm also snacking healthier, yogurt and NESTLÉ FITNESSE. Fruits are always welcome. I've eaten less meat, too. My meals are now mostly chicken and fish.
J
I still dive back a little to my old habits and enjoy some sweet indulges once in awhile. But looking at the photo during my cousin's wedding, I know I will never entirely go back…
I like the way I'm deciding my meals and I like how mature I'm becoming about my health… striking a pose confidently, now that's the sweet cherry on top.
J
I encourage you all to take a chance and try the NESTLÉ FITNESSE 14-Day Program. It's incredibly affordable, convenient and the results are there. Remember, there is no such thing as crash diets; you need to work hard to get to those hard abs.
J
Let me know when you do! Let's share stories as I will be making NESTLÉ FITNESSE a part of my healthy lifestyle now.
J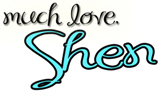 by

Lee Shen Gee
at 9/27/2012
0 fab comments


Labels: balanced meal , breakfast , cereal , cravings , exercise , fitness , frozen yogurt , health , healthy , meal plan , motivation , nestle , nestle fitnesse , never give up , yogurt
Wednesday, September 26, 2012
I'm nearly at the end of my journey and I admit that it's been a struggle.
At this point, I suggest that you hold your ground. It's so easy to fall back to your old routine. I'm already feeling the benefits of having more fiber in my body. I feel lighter, my PMS is less intrusive, my bowel movement is more regular and I notice that my food intake is lesser than what used to be. I can't let all of this go to waste just because I can't hack it.
Don't be a slave to your appetite.
Here's what I did to beat falling back to old habits:
I created a Meal Plan
- Having a meal plan takes away the guessing of having to pick your meals. I use the My NESTLÉ FITNESSE 14-Day Journal. It's got lots of meals to choose from which allows you be more conscious of the food you eat. Recipes look easy to create and the ingredients are easily found in my favorite grocery. It's the best way to get that balance…
BEST THING ABOUT THIS APP? Every meal is delicious!
J
Here's how I created my 14 Day Journal: See diagram below!
Choosing your meals is fun!
Love the exercise tips! (insert screen cap of tip!)
I also get to see other's meal plan and check out what they are into. Great way to keep track of friend's progress. Also, the BF and I can sync our diets and yaya can prepare the same meals (it's actually cheaper that way!)
And I get to share this to my friends over Facebook and Twitter. How fun is that?
J
It's a great way to totally change the way you see food and how you prepare your meals. Most ingredients are easily found in the grocery so no need to spend so much. I can't stress enough about the fact
Other things you that can help with motivating yourself:
Read motivational fitness posts on Pinterests
. – Here is just a few that made NOT jump back to my old habits. Nothing like Social Media to boost up the moral!
Exercise
– Read the NESTLÉ FITNESSE Everyday Exercise Tip. Do that and add if you still want to do some more. I swam. Despite the rain, I swam at least thrice every weekend. And supplement it with another exercise I can do.
Hydrate
– Drink lots of water. When you're hydrated, you have less cravings. Also a high fiber diet needs a lot of fluid to help with digestion.
I thought I wouldn't survive but I did. It clearly shows how effective NESTLÉ FITNESSE is. Good thing I was motivated enough and was provided with healthy meals thanks to the NESTLÉ FITNESSE 14-Day Journal. Gotta love how virtual NESTLÉ FITNESSE is getting these days. They are really making it easier for us to enjoy having a healthier lifestyle.
The conclusion of my NESTLÉ FITNESSE 14 Day Program is quite near. So stay tuned for that!
J
Know more about
NESTLÉ FITNESSE
, visit their
Facebook page
!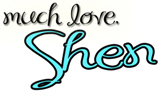 by

Lee Shen Gee
at 9/26/2012
0 fab comments


Labels: balanced meal , breakfast , cereal , cravings , exercise , fitness , frozen yogurt , health , healthy , meal plan , motivation , nestle , nestle fitnesse , never give up , yogurt
Thursday, October 6, 2011
When I did the Before The Big Day Program last year, I had a helper with me who did everything. When she left to pursue her high school degree, of course, I can only rely on my own kitchen skills (which isn't much). I do know how to cook Adobo, Mechado, Menudo, and Porckchop, but that's pretty much it. I didn't eat too much veggie and I honestly honestly hate touching and prepping them. They felt very dirty to me.
So I gained back the weight I lost. Not to mention that I stopped working out and only do sporadic Zumba at home. What happened was I went back to my old weight but with a much bigger bloated belly, one would think that I am pregnant (which I'm not). #Kaloka
It's a good thing that groceries nowadays have those really clean looking veggies that I don't feel gross out cleaning and cooking them. So I finally decided that I should stop with all the easy cooking and frying everything and having no veggie intake.
SM Hypermart may not be the cheapest supermarket out there, but I like how well spaced and clean it is (at least the one near us). The veggies don't disgust me too much when I put them on my cart and when I get home I feel as if I can hold them without cringing.
Yes, I have serious issues with veggies. It's psychological really. But it's something I was determined to get over. Given the fact that I barely eat vegetable, I didn't know a lot of techniques in cooking them. I only knew how to saute. But I knew that if I don't change what I eat I would only get bigger. And history has already proven that changing how I eat is an effective way losing the extra pounds. Of course, I didn't want that to limit myself in changing my eating habits. Not only do I want to lose weight, I wanted to beat the this freaky Lachanophobia (fear of vegetable).
I didn't completely go back to the Before The Big Day Program this time. I only incorporated a few things I learned from that which I am hoping would help me lose weight.
I did the following:
I incorporated vegetables to my food. I eat kangkong so I bought these babies knowing that I would eat it no matter how it's cooked. I chose carrots for a bit of color and for vitamins. The potatoes are in exchange for rice.
Rice will come into play during breakfast only.
I limited my protein intake. I could eat a whole porkchop or two before but now I limit myself to half or just two medium slices.
I stock up on herbs (both fresh and bottled) to make the veggies tasty.
I use Olive Oil or minimum amount of canola #oliveoilissoexpensive
Oh! And sweets!! Yup! Save for the Thai Milk Tea I had the other day, I don't stock up on sweets anymore.
No more Sodas either (this is like the hardest ever! Super!)
Caffeine intake is limited to one cup a day
No bread (at all!)
No dairy except for that one cream on my morning coffee
Drink only water or Juice. But water should be better.
I also minimize my fruit intake as it is also sweets. At this point, veggies are more important. I only add the protein so I don't kill myself. #rotfl
Day 1: Two slices of porkchop with stir-fried veggies
Day 2: Schublig Sausage with stir-fried veggies
Day 3: Seared Salmon and mixed veggies
I'll experiment on other veggies after this but I doubt I'll stray much. I'm scared to try other veggies. I'm also learning the proper temp needed for the veggies to cook. I'm really learning a lot. Will try to do raw veggies once in awhile but Nadine Tengco shared to me that raw veggies can cause more bloating.
As expected, my body started to change. My movement is different and much more regular, I don't experience that much numbing in my hands and legs and I guess in time I'll see more improvements. What I'm waiting for is that my face will reap the benefits. So I'll definitely try more veggies and take out a lot of eating habits.
My Zumba partner, Reebok TrainTone
Eating healthier is not enough. I hate this part because I don't like working out. Good thing though I found an exercise I love and that is Zumba! I'm been doing on and off Zumba early this year and I'm glad they offer it now on gyms. Thanks God for DVD's because I can do this at home and really feel the adrenalin and the exercise is really effective. #pawisgalore. My Reebok TrainTone is the best partner for workout and Zumba. Since Zumba is like dancexercising, Traintone helps the workout my legs and buttocks as if it has it's own weight. You'll really feel the burn on your thighs and bum after your exercise.
So far, that's it. I'm so fat right now that I'm trying to acquire the confince that I'm a plump goddess. I like my curves, but I know when my curves isn't God given anymore. I don't plan on weighing myself weekly as I get fixated on the number. After two of doing this, I'm there will be changes. I hope I can keep this up! I really do!
Wish me luck!!
To get email updates, please subscribe here.
Please like me on Facebook and follow me on Twitter.
Got questions? Contact me here.
by

Lee Shen Gee
at 10/06/2011
0 fab comments


Labels: before the big day , diet , exercise , food , health , program , reebok , traintone , yumyum , zumba
Tuesday, March 22, 2011
I've always been curious of Curves Circuit place at Serendra. I even tried to apply once but laziness got the best of me and decided not to pursue it. But I got excited when I received an e-mail that Curves now integrated Zumba into their circuit training. Zumba is a latin-inspired dance routine that has been earning raves all over the world and has a good rate of making people shed pounds.
I, myself, have tried Zumba and it's really a good exercise. It's fun, exciting and it allows me to dance while I get to work all the muscles I need to. I love the energy of Zumba, it's really an amazing workout. It would probably make Circuit training a lot more fun and losing weight easier.
So, if you're the type who's not afraid to try something new or just want an exercise that doesn't take too much time maybe Curves Circuit with Zumba.
Who know, we might bump into each other there, too!
by

Lee Shen Gee
at 3/22/2011
0 fab comments


Labels: circuit training , diet , exercise , fitness , xumba
Thursday, March 18, 2010
2010 is all about trying new things. But one thing I can't seem to muster is to get into sports or visit the gym. I hate going to gym mainly because I'm so conscious of other people. Even if I know they don't care about me, it doesn't make a difference. I feel too fat and I think people there who are so fit will judge me. :( When it comes to sports, I've never been the sporty type so that's off the list... Really, I am too insecure, lazy and unreasonable when it comes to exercising. Blame it on low-confidence... :(
The only time I think I'm engaging into a sort of physical activity is when I walk my dogs. I walk them at night after work. When Reebok decided that I should give EasyTone a try, I thought that they just answered a lot of my physical activity problems.

EasyTone helps tone key leg muscles with balance pods that are built under the heel and forefoot of the shoes. With every step, the balance pods are designed to create natural instability. By forcing muscles to adapt, the shoe encourages toning of key leg muscles.
When one wants to start an active life, there shouldn't be a rush. I don't need to immediately join a gym, sign up for a sports or join a dance class. I can start by doing it at home or insert it through my day to day habits.

For instance, when I got my very own EasyTone rubber shoes, I chose stairs instead of elevators in order to work my leg muscles more. I find that I can tolerate long walks better after some time. Since my car is park too far from my building, I change my stilettos to my EasyTone and the walking to and fro my building gives that much needed exercise. Turning that wasted time in to mini-exercise time makes me feel great.

But I definitely feel the burn whenever I walk my three pups. Since I walk them successively instead of together. I get more walking and walkathon time. Since my legs are working 11% more than normal walking, I burn some calories even just a tad. I feel my legs and gluts tightening whenever I walk while wearing EasyTone Rubbershoes.

The thing is I thought that with the patented pod soles, I'd have a hard time balancing with these rubber shoes. Even thought I'd fall off if I stumble. It wasn't like that at all, this rubber shoes are so comfortable that I make excuses to wear this. I use this when I do my grocery and whenever its market day. I window shop with these rubber shoes. Those painstakingly long walks at the mall is not so tiring anymore. I actually look forward to it.

What's more is that since the design is slimmer that the regular rubber shoes, it's not so hard to pair it with my casual clothing. The colors of the shoes as well are fabulous colors that many women leans toward to. Chic is really an understatement.

Since I still can't summon the courage to run for a cause or even on a treadmill.. I think this EasyTone steps gets me on the way to living a life that will involve better physical outlook and healthy body.

Reeinspire J11257 Php5,495.00
Reeinspire J14073 Php5,495.00
sports enthusiast women will definitely feel this shade as it partners a lot of sports attire.
Reeinspire JS11260 Php5,495
This is the pair I got, the Reeinspire JS11260. :) sweet right? I love the muted gold and coral colors. Definitely says Shen in bold letters.
EasyTone Trend Php5,495.00
EasyTone Sunsaa Php5,495.00
EasyTone Sunsaa Php5,495.00
EasyTone Go Outside Php5,495.00
This is my fave of all. :)
Flip Php3,095.00
I was thinking of picking this one because of the ergonomic design. Isn't cute and great for this summer?
They say that exercise is not a walk in the park.... Maybe, it is with Reebok Easytone shoes.
Definitely give me no reason to lazy about my room when I have EasyTone to walk in. :)
Check out this fab video.
You'll see more photos in the upcoming posts. :)
And maybe a shot of my gluts when its firm enough with my EayTone usage. :)
much love,
Shen
Reebok EasyTones are available at Reebok Concept Stores: SM Megamall, Festival Supermall; and also available at Royal Sporting House and The Shoe Shop.

by

Lee Shen Gee
at 3/18/2010
5 fab comments


Labels: easytone , exercise , fitness , press release , reebok , rubber shoes , sports
About Me
Blogging is a passion and I live for beauty. 

find out more @ Shen's Addiction

View my complete profile