Tuesday, February 5, 2013
SmartBro just launched something amazing! With a great TVC to boost featuring the Filipino musicians that molded the sountrack of my life, Ely Buendia, Raimund Marasigan, Rico Blanco and Barbie Almalbis.
Checking out the video, I totally can relate with how technology is continuously upgrading and changing how we interact. Looking back, I didn't realize that I would spend almost half a day online. Never did I imagine that a simple hobby could turn into something great... albeit a bit demanding. One that I never thought would require a good internet connection.
Funny how makeup and internet is now intertwined. Did you know that studies show that beauty conglomerates are first in trying out new digital marketing strategies and creating more apps to present their brands via online? Yup! We beauty lovers are lucky to have brands who are forward thinkers and realize that digital is the way to go... as for us beauty bloggers, we are in the right path.
That's why I'm super addicted to
SmartBro Pocket Wifi
, now more than ever.
Smart Communications
just rolled an incredible news, their
SmartBro
now has
4x more fiber power
! Fiber Optics as you all know is still the best possible way to acquire a good internet signal. It can provide at least 1 Tbps! TAnd with Smart having 54,000 kilometers of fiber optics across the country, we are guaranteed speedier connection all the time.
Being on
SmartBro with 4x Fiber Power
just means that you're on wide makeup counter with lot of time to spend testing and swatching and playing with makeup without getting interrupted by rude sales associate. Now wouldn't that be that the sweetest thing?
Affordable, too, for only Php2,995. And the best above everything else is that this is mobile internet! That means a chance to blog practically anywhere and everywhere. To be able to download, stream HD makeup videos for inspirations, faster loading time and unlimited online capabilities and a chance to work and research on designs for possible layouts for my blog.
I can't imagine not being able to blog, look at new products and research on the best of the best out there. I follow a lot of blogs and I hate having idle time. With all the things going in my life, I don't ever want to stop. Who would anyway? There are so many things online now and for girls like me who hates traffic (both offline and online), this is my best bet.
Instant connection couldn't get any better than this. And if it does, Smart is surely the one doing it. :)
Get to know more about
SmartBro 4x More Fiber Power
through their website,
http://www1.smart.com.ph/pages/imaginemore
. :)
And if you haven't had a chance to watch the new Smart Imagine More TVC, here's it is:
I get chills whenever I watch this commercial. But more so when I imagine all the bandwidth I have access to thanks to the SmartBro 4X Fiber Power. :)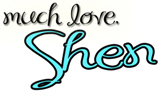 by

Lee Shen Gee
at 2/05/2013
0 fab comments


Labels: barbie almalbis , ely buendia , fiber optics , fiber power , internet , pocket wifi , raimund marasigan , rico blanco , SmartBro , tech tuesday , technology , wifi
Saturday, February 2, 2013
When I was young, these guys... they were my life. Since there was no internet or itunes. We listened to the radio and waited for their songs to play. We called in and voted for them to be on the top spot. We bought their albums, from tapes to CD's. Lined up for their concerts and took blurry pictures of them through our analog cams.
Their songs, they were the soundtrack of my life. I was a die hard Rivermaya and Eraseherheads fan. Firewoman by Barbie was my break up anthem. Oh yeah! I see a lot of you agreeing. :)
For a time, I thought that I wouldn't be able to hear them sing or create music again with all the technology eating up the music scene. But seeing them take advantage of it and ignite their creativity... now, that's what I call making music history.
And I'm glad that you kids can see the artists I looked up to when I was young... er. :)
Know more about the newest SmartBro
here
.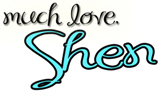 by

Lee Shen Gee
at 2/02/2013
1 fab comments


Labels: 4x , barbie almalbis , ely buendia , fiber , fiber optics , imagine , raimund marasigan , rico blanco , smart , SmartBro , tvc
About Me
Blogging is a passion and I live for beauty. 

find out more @ Shen's Addiction

View my complete profile