Saturday, September 13, 2014
Alexis' video testimonial brought me back to past when people would make comments about my skin. For a long time, I let my acne-ridden face rule my life. I kept comparing myself to my classmates, to my friends who had much better skin, asking how come I can't be the same as them. I'm sure most of us counted how many pimples we got on our face, too!
It hurt my confidence more when I joined a declamation contest in high school and somebody asked me if I was seeing a dermatologist for my acne. I was the girl
"na pimple na tinubuan ng mukha."
So I could definitely imagine
Alexis'
frustration having to deal with acne marks while she pursues her dream of becoming a famous singer and how hard it must have been for her to always cover up her pimples with makeup whenever she performed. Even with a great talent as hers, there is an expectation to look presentable when performing.
It's a good thing though that she got introduced to the right way of clearing up a bad skin using Maxi-Peel. Because the truth is, we really don't have to suffer and wait for a miracle to have clearer renewed-looking skin. Our skin's future is not dire, there is hope!
All we have to do is exfoliate our skin! Yes, it's that easy. Exfoliation is natural process that our skin goes through. Unfortunately, when we age this process slows down which causes dull-looking, uneven skin tone and scars take longer to lighten. This is where we exfoliate using Maxi-peel to help with renewing our skin.
If you've tried all the tricks in the book save for exfoliation then you're in for a treat. Like Alexis, this is the only way I got great results. Maxi-peel is a concoction of Tretinoin and Hydroquinone, two ingredients that are scientifically proven to effectively heal acne. It kills the pimple-causing bacteria, reduces inflammation, helps dry up the acne, remove dead skin cells for a lighter, renewed skin. I can't tell you enough what wonders a good exfoliation treatment can do to your skin.
When going through this treatment expect the following three steps to occur:
Remove: you'll feel a stinging sensation after application of the solution. The mixture of Tretinoin and Hydroquinone are the reasons for this, all normal I promise. Just apply the right amount. This actually tells you that the solution is working to treat your skin. Don't go overzealous and soak your cotton ball with the solution. A little always goes a long way.
Renew: Redness comes after, maybe hours or a day or two, from application of the Maxi-Peel solution. Again, totally normal, your skin is reacting to the ingredients. This is the start of the renewal process of the skin. Stay away from the sun at this point since your skin will be slightly sensitive. So no trips to the beach please! Sunblock is a must! Apply during the day.
Reveal: Soon you'll notice peeling will occur, a day or two depending on your skin's tolerance to the solution. Mine usually peels after two days. Avoid picking on the skin that's coming loose. That's when you get scars. Allow it to naturally peel off. Be gentle when washing your face. Avoid applying too much makeup. If you must apply makeup go with mineral makeup to avoid skin irritation.
With these easy 3-step system, Alexis got to see her true beauty. Her skin became clearer and lighter. And if you notice the way she carried herself and how she spoke at her testimonial, she definitely got her confidence back! So you see there is hope for all of us. With proper skin exfoliation, you can have what Alexis has: Bagong Ganda, Bagong Pag-asa.



by

Lee Shen Gee
at 9/13/2014
0 fab comments


Labels: advertorials , DIY , hydroquinone , maxi peel , peeling treatments , pimples , skin care , tretinoin , youtube
Saturday, January 4, 2014
If you're like me, whose life is overrun by a number of lipstick tubes. Then I suggest you get one of of the
Vueset Tahiti
container from the
Digital Traincase
. I really wouldn't have thought of getting one except when my Cleo got a hold of a lipstick cap and chewed it beyond repair. I swear that little mut has wolf teeth! I started to search Digital Traincase online, whom I remember, sold lipstick containers in sleek black casings. But I couldn't find it. What I found instead is this genius of a clear container that fits the palm of my hands, has 24 slots and is microwavable!
The price was also reasonable at Php800! But Sol of DTC chose to send this one as her Christmas gift to me. I knew I was in Santa's Nice list! Thanks, Sol!
by

Lee Shen Gee
at 1/04/2014
0 fab comments


Labels: BYS , DIY , empty palette , lipsticks , matte , palettes , tahiti , vueset
Sunday, April 7, 2013
I hate being on my feet. Y'all know I'm lazy like that. But since it can't be helped, I just had to bear it.. There's the waiting for the cab, cocktail events or simply by waiting in line.
But at home, I'm the boss, the queen, and here I sit.. with a big tub of warm water and ZenZest Peppermint Foot Soak and just let my feet enjoy the playful warmth and coolness of the water and my senses invigorated with clean scent of mint.
Ahh... heaven!
When I got the set of
Zenzest Peppert Foot Care collection (Php740)
, I didn't realize the gem I had at my feet. Literally. By far, it has the strongest and lasting scent of peppermint I own... and I own a lot!
I used to be too lazy to bring in a tub and do the foot soak thing, I immediately jump to the scrub part and then lotion. When I tried the
Zen zest Soothing Peppermint Foot Soak
(Php120), I apparently was missing out on something special. There's nothing a good foot soak to soothe away the day's stress. Like today for example. Period's hovering near and my work load just keeps on piling up, I can't expressed how good the foot soak was on my tortured feet.
Foot scrub is second least favorite part at is defeats the purpose of relaxing at home and letting the blues drift off. To not be bothered by it, I do this in the shower after the foot soak. Then I proceed to my nightly bathing. Never was I tempted to use a foot scrub all over my body except with the ZenZest Peppermint Foot Scrub (Php260). The coolness of the mint is just so invigorating that I wanted my whole body to feel it! But of course, I didn't... :(
The scrub is similar to the other body scrub of Zen zest. It's almost gel-like than it is creamy. The grains are apricot kernel grounds which is also great for evening out skintone and is a lot gentler for exfoliation. How do I do it while in the shower? I scrub using Zen Zest Exfoliating Body Scrub in Melon first for the upper part of my body and then proceed to exfoliated my legs, feet and ankles using Zen zest Peppermint Foot Scrub. Rinse as usual.
This is my favorite part. Applying the Peppermint Foot Lotion (Php240). I do this right after I do my nightly beauty rituals and applying body lotion all over my body. I turn on the TV and then give my feet some massage-loving with this tub. Believe me when I say that this will give you a good night sleep!
Similar to how I prep in the morning, Scent is the last and that's when I apply the Peppermint Foot Spray (Php120) all over my feet. Acts as deodorizer, too so I use this everyday before going to work and at night right after lotion application. Again, if I can take this to work with me, I will. It sure would help ease the heat when walking down the street of BGC Central.
I don't usually engage myself in at-home foot spa seeing as how tedious it can get... but lately, I think my feet deserves extra loving. And don't you feel sometimes your body calling out to you to just rest and stop working? Especially now that we barely have time to visit a nail spa or salon.
If you're looking for a great way to relax and don't have time or budget to visit a salon, then you're in for a treat with the Peppermint Foot Care Collection from Zen Zest. It's even better than those used in expensive salons if you ask me.
When was the last time you pampered yourself?
by

Lee Shen Gee
at 4/07/2013
0 fab comments


Labels: at home spa , beauty , collection , DIY , exfoliation , foot care , foot lotion , foot scrub , foot soak , foot spa , foot spray , moisturizing , refreshing , soothing , spa , zen zest asia
Sunday, January 13, 2013
Getting my hair colored got me thinking that I have yet to share with you a nice product I discovered a few months back! For those girls
by

Lee Shen Gee
at 1/13/2013
1 fab comments


Labels: black beauty , cream , DIY , hair color , light brown , product feature
Saturday, July 21, 2012
Aren't you happy its Saturday? I am! I happy it's weekend, period! Most of my friends love to visit the spa come weekends. But me, it takes a lot of effort to drag me out of the house. I'd rather swim in bed all day, smell my pillow while I watch my favorite TV series. That's usually watching reruns of The Big Bang Theory and How I Met Your Mother. Nothing like a good comedy show to take away the stress of the previous week.
Some weekends however, I make it worthwhile. I do facials, footspa and hair deep conditioning. All at the comfort of my own home. You got that right... Who needs to go out in this rainy weather when yu can bring the spa to you.
And I don't mean chop and grind the ingredients for all the things you'll need. That's hard work and you'll probably need a real spa after doing all those things. What I mean is gathering all those spa products you've been hoarding and just use them.
In my case, it's Mario Badescu Skin Care for my DIY facial spa. :)
Here's the 5 steps I do when I'm too lazy to get out of the house and go to my facialist.
Enzyme Cleansing Gel (for all types of skin)
Our gentle non – foaming cleansing gel uses natural alpha hydroxy acid to remove oil, make – up and pore – clogging debris that causes breakouts.
Php 745
Nothing like a good cleansing wash to get rid of all the grime, makeup and oil from your face. Enzyme Cleansing Gel has alpha hydroxy acid, great for de-clogging pores and keeping g the skin smooth and wrinkle free. :)
Papaya and Grapefruit extract also helps in exfoliating skin and getting rid of deep-seated dirt.
Super Collagen mask (for combination, dry and sensitive skin)
Keep skin firm, toned and healthy with our replenishing collagen mask.
Php 1,145
When my skin is doing well, I prefer to use this mask to plump up my skin. It can get dull sometimes and a little battered from all my acne medication so a mask light this really helps. You can also use sheet mask if your concern is more brightening and hydration. But the Collagen mask also doesn't dry out the skin.

Kaolin clay and Oatmeal help absorb excess oil from the skin.
Collagen is a good anti-aging ingredients, helps blood circulation and plumps the skin.
Almond & Honey Non – Abrasive Face Scrub (for all types of skin)
Almond and honey extracts provide skin with necessary nutrients while gently buffing away dry, flaky skin and dulling build up.
Php 945
This scrub smells heavenly. Reminds me of my grandmother's expensive creams. :) It's a bit rougher than my usual scrub but so creamy you won't even notice it. Definitely one of the best scrub to own. :)

Almond makes skin soft and smooth, a fabulous anti-aging ingredient.
Honey is a natural anti-oxidant and anti-bacterial so great for those with aging concerns and needs blemish control.
This is my first time to try Mario Badescu skincare products and I am loving them! :) No wonder a lot of celebrities (including our favorite Sarah Jessica Parker) use this line. I'm still waiting to finish some of my products for pimples, but my next purchase is going to the Mario Badescu Drying lotion. I am so excited to try! :)

Have you tried Mario Badescu? What's your favorite?
If not, what's the product you want to try from this famous skincare line?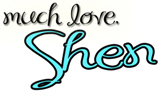 To get email updates, please subscribe here.
Please like me on Facebook and follow me on Twitter.
Got questions? Contact me here.
Disclaimer: Above products are provided for review. All that is written unless specified are 100% my opinion and/or the result of my addiction. If you don't see it here, I most likely have not tried it or if I did, it didn't work for me. I do get dud products for review but for gratitude's sake, I choose to not provide my opinion unless I bought them or that it really ruined my skin.
by

Lee Shen Gee
at 7/21/2012
2 fab comments


Labels: almond and honey non=abrasive face scrub , at-home facial , DIY , enzyme cleansing gel , facial , mario badescu , mask , skin care , super collagen
Monday, September 12, 2011
I've been dealing with breakouts lately and because I was sort desperate, I opened up my chest of beauty products and looked through it for some acne regimen. And look what I found! My
Body Shop Tea Tree Mask
. I remember,
Frances
of
Beautyforaliving.com
, reviewed this on her blog (or did she tell me in person? I can't remember. Lol!) that this is a good mask to use that's why I got this then.
But my face was pretty much behaved at that time so I didn't get around to using this so much. This time though, I need it as badly as it needs to be used.
My online research shows that Tea Tree Oil has a lot of skin care benefits especially for those suffering from acne as it is effective as benzoyl peroxide. Tea Tree is an essential oil derived from an Australian plant called Melaluca plant. Tea Tree has been proven to be a strong antiseptic, antibacterial and antifungal in treating athletes foot, skin rash, blisters, burn and cold sore. One research even shows how it efficiently heals mouth sore from AIDS patients.
Applying tea tree essential oil daily and using face masks twice to thrice a week will help lessen the appearance of pimples and help prevent newborn acne from erupting. Since Tea Tree has strong acti-bacterial properties, it eliminates bacteria that causes zit to occur. It also lessens the redness from a cystic acne and help it dry up faster.
The best thing about all of this is that Tea Tree is natural healing medicine for the type of skin conditions I mentioned above. It does not contain chemicals that can cause further skin reactions, most especially for those with very sensitive skin. best of all, it doesn't burn the skin that results to hyperpigmentation compared to benzoyl peroxide.
You can find Tea Tree essential oil at Homeopathic stores, Healthy Options, herbal shops, The Body Shop and Zenzest.
To create a simple acne facial mask
, you'll need the following:
1 table spoon of honey (for it's antibacterial and antioxidant properties)
1 table spoon of baking soda (for its exfoliating properties)
2 table spoon of water (purified or distilled)
4 to 6 drops of Tea Tree Oil (to lessen inflammation and dry up acne)
Option: add
lemon essence
to lessen pigmentation from the acne scars.
Mix all ingredients in a sanitized bowl.
Cleans skin with your favorite acne facial wash and toner.
Apply the mixture with a clean spatula all over your face, avoiding eye are and corners of the lips.
Leave it on for 20 to 30 minutes or until it looks dry.
Wash mask with tepid or lukewarm water. Use a towellete to easily remove the mask but be very gentle.
Do this thrice a week. If you're acne doesn't lessen, consult a doctor.
The Body Shop Tea Tree Face Mask
But to make your life easier, there are a number of skin care that are sold in the market nowadays. And it can often to be found in skin care that targets acne. One of the most popular is the Tea Tree Skin Care line from The Body Shop. They have a complete range of Tea Tree skin care solutions from facial wash to tea tree masks. This is an easy way to get your tea tree fix without having to resort to DIY masks.
Tea Tree Mask contains a good amount of Tea Tree Essence and Kaolin Clay that lessens oil production. Kaolin Clay is a main ingredient found in mineral makeup to control oil. Clay based mask provide more adhesion to the skin and "cleanses the skin drawing out impurities". This mask also contains Glycerine which balances out the skin's PH balance and avoid it getting to dried up from the clay. It has mentholated feel to soothe and cool problematic skin. This mask also has lemon essence.
Application of the mask is easy. With a sanitized cosmetic spatula or a tongue depressor, smooth over a thin layer of this mask all over the face, apply more on the affected areas. Leave it on for 10 to 15 minutes (I leave mine for 20 minutes) and wash it off with tepid or lukewarm water. Do this twice or thrice a week depending on your skin needs.
Results show that it has has helped dry out my mega cystic acne on my chin and it did feel soothing. But in prevention, I don't think this mask is enough. With prolong use though, this product will surely show a lot of promise.
Last time I went to The Body Shop SM Hypermart Pasig, Tea Tree skin care line has a 10% less on all products.
This mask I have was a previous formulation. They have a new one now called Tea Tree Oil Face Mask.
This is how it will look like once the The Body Shop Tea Tree Mask after a 20 minutes. But the mask doens't completely. Prepare to be a cast in Shrek for with the Tea Tree Mask.
Hope this post helps with those who have acne problems! :)
Have a great weekend!
I currently have an on going mini giveaway. Please click
here
to join!
To get email updates, please subscribe here.
Please like me on Facebook and follow me on Twitter.
Got questions? Contact me here.
research sources:
http://teatreeoil-benefits.blogspot.com/2009/11/tea-tree-oil-benefits-for-acne-and-mo
http://www.ncbi.nlm.nih.gov/pubmed/9662200?dopt=Abstract
re.html
http://www.youtube.com/watch?v=38cgzK9uVE0
http://www.rmbarry.com/research/tea_tree_oil.html
by

Lee Shen Gee
at 9/12/2011
8 fab comments


Labels: DIY , product feature , product review , review , tea tree mask , tea tree oil , the body shop , the body shop tea tree oil mask
Wednesday, January 5, 2011
Taking product photos are a mean job for a beauty blogger like me who wants to give you the best but realistic pictures. I even got a DSLR for capturing the beauty products better and true to its colors. If you've notice many of my product photos, I take pictures of them in natural sunlight. That's well and good. But the downside is I always need sunlight... so come night time, I have to make do with the light I have in my room and risk taking bad photos.
That's why I decided to finally build my own light box using a few things I could buy at the hardware store and bookstore. It's really easy to do and I just got the idea from googling DIY Lightbox.
Lightbox no.1:
Materials used:
1 Plastic see-through utility box (Ace Hardware)
3 clip-on lamps (Ace Hardware)
3 23 watt white bulbs (Ace Hardware)
2 white cartolina papers (Office Warehouse)
1 tape (I have it at home already)
1 extension cord (with three sockets) (I have it at home already)
1 pair of scissors (I have one at home already)
See below how assembled it.
The sides of the box acts like filters that diffuses the strong light from the bulb.
Below is a sample product photo I took using the Lightbox no.1
The Body Shop Natrulift
I got the OSRAM light bulbs which probably cost around Php100++. Sorry! Can't find my receipt. :)
The clip-on lamps are very affordable for only Php195 each. I already have the blue ones in my possession as my vanity light. So I only had to buy one clip-on light.
Reminders:
The bulbs are very heavy when attached to the lamps so make sure that they are always balanced or else, you'll end up with broken bulbs.
Never touch the bulbs when they have been on for too long since they are very hot!
Never let children play neat the bulbs/lamps
Lightbox no.2:
Materials used:
1 Banker's Box (Php69, Office Warehouse)
1 roll of tracing paper (Office Warehouse)
2 white cartolina papers, rolled (Office Warehouse)
3 Clip-on lamps (Ace Harware)
3 23 watt white light bulbs
1 extension cord
1 roll of packaging tape
1 pair of scissors
Cost: Php1100++
Secure the corners of the box with a large packaging tape. Cut out the two side of the box and cover it with tracing paper. Cut out a window on top of the box. Tape the cartolina inside the box and let it roll out, tape it if needed. Place lamps on either both side and on top of the box.
My favorite would be the top portion of this light box as it allows me to take photos of the products from top view, like makeup palettes. It provides me with realistic photos without having to edit them on Photoshop.
Here is a sample of a photo taken from the top. :)
Fanny Serrano Blush
Isn't it nice?
The lamps are really the most expensive part of this whole DIY lightbox thing. But it's really worth the investment since you can re-use them as lights for your vanity table. But everything else are very very affordable. If you have lamps at home, you can make use of that and just change the light bulbs if they are bit smaller.
When it comes to product photography, I still have many things to learn like proper lighting. I am bit dunce when it comes to that. But having a light box wherein I can manipulate the lights makes it easier to learn.
Tips:
Use the macro mode of your camera when shooting close-up objects. look for the flower image on your camera setting.
Pre-set your white balance manually to avoid too yellowish or bluish photos. Point and shoot cameras have this mode.
Check exposure setting and lower ISO to avoid high or overexposure
Make sure that your white paper has no wrinkles or it will appear on your photos. Keep an extra cartolina on hand.
Do not put the lamps too close to the tracing paper.
Remember to remove the lamps from sockets after use.
There you have it! Thanks for checking this blog post!


by

Lee Shen Gee
at 1/05/2011
18 fab comments


Labels: ace hardware , DIY , google , ibox , lightbox , office warehouse , photography , product photography , still life
Thursday, June 3, 2010
I'm thankful for Caronia for taking notice of my blog when I feature a few Caronia products. In exchange, they sent me these wonderful products that I could play around with. They also sponsored my Second Year Anniversary Contest which allowed me to shower many of my winners with tons of Caronia products. Sometimes, when you least expect it, good things to do happen.

Love for nail polishes and specifically, Caronia, started because of my mom. She loves getting her nails done and I remember that she loves many Caronia nail polishes. One of her favorite colors was Pussy Red. It's a rich vibrant magenta red that screams Twilight now. It is a great fall color but mom wears it no matter the season. For professional looking nails, my mom opts for Touch of Beige and Italian Nude. Who doesn't know these popular colors, I'm sure haven't had their nails done yet.

Mom really instilled in me the love for getting my nails done and playing with nail polish colors. It's because of her that I try to always have great looking nails.

These hot summer season though, Caronia generously gave me candy-yum colors to play around with.

Let me show you some of the colors I've been rocking these season.

I call this "Under the Sea" Colors
I'm not particular with blue nail polishes but Blue Chill is amongst my favorite along with Goddes and Purple Punch.
While these colors, I call "Sun is Love"
My favorites are Posh, Diva and Pink Passion. The Golden Sun is such a great top coat.
Caronia made sure I had all the right products whenever I do my nails.
by

Lee Shen Gee
at 6/03/2010
4 fab comments


Labels: caronia , DIY , nail polish , summer collection
About Me
Blogging is a passion and I live for beauty. 

find out more @ Shen's Addiction

View my complete profile