Tuesday, August 27, 2013
Congratulations, Kay Anne!
You won my BYS Giveaway! It's got lots of my BYS favorites. I hope you enjoy them and put them to good use. :)
Will contact you for your shipping details. Congrats, again!
And guys, more giveaway on my blog coming your way!
by

Lee Shen Gee
at 8/27/2013
0 fab comments


Labels: avon philippines , BYS Cosmetics , giveaway
Friday, July 12, 2013
In efforts to focus primarily on what you enjoy reading in this blog (please don't tell me it's the contests and giveaways! ugh!), share with me what's your favorite features, posts, reviews, etc. on Shen's Addiction. I'm also open to constructive criticism. You can even link them so I can compile!
Winners will be based via raffle and not on the answers. Although I do hope you'd spend a minute or two in answering it! :)
Mechanics:
Comment down below with your answer. Include your name, e-mail and mobile so I can contact you if you've won
Links that you follow me on all my social media platforms (facebook, twitter, instragram, pinterest)
Please do subscribe via e-mail - Activate it! :)
Please retweet this contest via Twitter and share it too on your facebook!
Follow @BYSphils on Twitter and Like them on Facebook (www.facebook.com/BYSPhilippines)
Contest ends on July 31, 2013.
Winners will be announce on August 5, 2013.
Prizes will be shipping to the winner! It will include a small pouch.
by

Lee Shen Gee
at 7/12/2013
0 fab comments


Labels: blush duo , bronzing powder , brow and eye pencil , BYS Cosmetics , contest , eyeshadow palette , foundation stick , giveaway , long-wear , loot , makeup , matte
Wednesday, July 10, 2013
Like I mentioned in my previous posts, I went to Watsons to enjoy a bit of shopping for my home and beauty needs. :) Watsons at Glorietta 1 is one of the first stores to roll out the new look and feel of Watsons Philippines. Take a look at what to expect from your new and improved no. 1 drugstore brand in the country (and Asia, of course!).
Makeup galore!
by

Lee Shen Gee
at 7/10/2013
0 fab comments


Labels: babybliss , BYS Cosmetics , celeteque , divine lee , epilator , event , kim palanca , naturals by watons , olive , philips , shopping , watsons
Monday, May 20, 2013
Happy weekend, ladies! It's Saturday and I'm on my way to Tagaytay at this point.. or probably running late for my niece's birthday party. But either way, weekend is for chilling and relaxing. Time to put those heels away... hand me my flip-flops please!
I'm more content with plain shirt and shorts and a pair of flipflops. Although I do try to dress up once in awhile, I don't always feel so comfortable in them. I always look forward to wearing my slippers the moment I step back into my car or the minute I get home.
But flip-flops has gone a long way since my childhood days. Now it has become a statement, a fashion piece that everyone now makes a reason to wear instead of hiding them from prying eyes. And though we always want the more expensive ones, as Pinoys, we go and look for something a bit similar but nothing that would break the bank. After all, most of us will still reason... "Tsinelas lang yan, hindi kailangang mahal." (It's just slippers. It shouldn't be so expensive.)
That's where Banana Peel came in. Which I first noticed back in 2005. When everyone was clamoring for the more expensive flipflops, They came in to cater to those who want vibrant slippers without breaking the bank. It came in wide array of designs for both men and women, child and adult alike. I remember getting a white and pink design in Robinson's Metroeast in my early 20's.
Now though, Banana Peel has upped it's ante. With endorsers like John Lloyd Cruz and Maja Salvador, their designs have taken a stylish turn. Updated with the trends, Banana Peel has recently launched their Hiccups, Marigold and Status Quo Duo designs that translates today's fashion. From the unabashed neons, to csophisticated sunny shades and bright hues.
Banana Peel certainly has come a long way... leaving behind a lot of Banana Peel tracks. :)
Take a look at some of their new flip-flops designs :)
Hiccups are inspired by the neon fluo trend. What better way to dress up this already too loud shade that with neon colors as well from the new Neon collection from BYS Cosmetics, a neon wayfarer-inspired sunglasses, neon arm candies (GWP from BYS and gift from a brand). Play with your pet with a cute neon chew toy. Most of all, don't forget sunblock. Some extremely effective similar to Heliocare.
I knew immediately how to style Marigold flipflops. It did look so right for partying in Wave Bar at Boracay Regency Resort, don't you think so? Great for evening parties, pair this flip flops with gold accessories from SM Accessories. For your makeup, keep is even and smooth with the new Clinique CC Cream. Make your lips pop amidst the midas touch with Estee Lauder PureColor Fuchsia Fever, contour those sunkissed cheeks with The Body Shop's Baked Bronzer, Keep your hair soft and shiny with L'oreal Mytic Oil.. and if the bling isn't enough, paint on some BYS Glitter For Nails Bling It On!

I think men could benefit from all these brights, too. So for the Status Quo Duo design, I decided to style it with men in mind. If some men are brave enough to wear pink, orange is no different. And so does the neon green wayfarer inspired glasses (GWP from BYS). But that's it! I wouldn't imagine any man wearing more! But even men needs to hence the Nivea Lip Balm and the Artic Freeze Shave Gel for the cool feel. Men do care how they look and of course the way they smell, my reco is the Zenzest Body Spray in Rush. It has a fresh masculine musky scent that reminds me of active sports like surfing and wakeboarding.
I had fun beauty styling these flip flops. :) After all, we fun loving island people have all the excuse in the world to wear comfy flops all-year round! :)
You can find your Banana Peel at your favorite department store nationwide!
by

Lee Shen Gee
at 5/20/2013
0 fab comments


Labels: banana peel , BYS Cosmetics , heliocare , hiccups , lip balm , marigold , mytic oil , neon eyeshadows , neon lipgloss , nivea , SM Accessories , staus quo duo , the body shop
Saturday, May 18, 2013
Consider me a happy girl because despite the fact I love practically all the malls in Manila, SM has it all. Fendi Eau Fraiche is one of those, whom invited me in the press launch of SM Aura Premier and of course, the unveiling of this new fresh scent from this global brand.
For a week, you'll see Fendi in front of the entrance to celebrate the new scent they have.. a girlier more feminine and light scent, Eau Fraiche.
The return of H2O, the science of marine skincare, which I was told was here in the Philippines in the 90's. Not surprised they didn't last that long considering that 90's wasn't really the best time to launch a products as innovative as this.
Classic brands such as Elizabeth Arden who has launch it's Visible Whitening Line. I love how the packaging contrasts with the deep chocolate brown counter. It made the products stand out and the luxury seems more apparent.
Germany-based brand, The Makeup Factory si also in SM Department Store. Their main branch in BHS now has a little sister! Better check out their liquid liner and brow mascara. They are amazing.
Mainstay Maybelline Cosmetics will always be present whenever a new beauty department store will arise. And I like the counter at SM Aura a lot more posh. It didn't look too crowded either, something I appreciate a lot.
BYS Cosmetics, an Australian-based cosmetic brand, also made SM Aura it's home. And looking at how nicely positioned their products are, SM made it a priority for it's customers to have better counter-experience.
Za Cosmetics is also back! Seeing as how numerous cosmetics are making it's way back to our counters show that we are indeed more open to enhancing our outer beauty and the brands are taking another chance. I love the new Za packaging and I can't wait to try more products from their line!
This one precisely. Their True White. I've tested it and it seems promising. The light texture and scent got me!
Men gets a chance to look and feel good, too. Products for men are also available in the beauty department of SM Aura Premier. LAB Series is one of them, a range of skin care devoted for our better halves. It's as good as our top of the line skin care!
I spotted Deborah Milano, an Italian-based cosmetic brand. I haven't tried any from their brand so I can't say much about it yet. :)
Like I said there are the familiar ones you'll see and that includes the shiny counter of Shiseido with their brand associates always looking so polished and almost like a flight attendant.
Other brands such as Revlon, Max Factor, Cover Girl, Etude House, Tony Moly etc. and of course more skincare and scents. :)
by

Lee Shen Gee
at 5/18/2013
0 fab comments


Labels: BYS Cosmetics , deborach milano , elizabeth arden , etude house , fendi eau fraiche , h20 skin care , juicy couture , lab series , maybelline , shiseido , sm aura premier , the makeup factory , za cosmetics
Friday, April 26, 2013
No use pretending. I am hooked on BYS products!
And lately, I've been obssessed with their nail polish colelction. They are amazing and quite the phenomenon! In Australia, BYS has established itself as a leader in providing women the latest trends. One of which is BYS Glitter For Nails. It's th easiest way to look fabulous without having to go to the nail salon. It's nail art right at your fingertips. No muss, no fuss... a but of mess, yes. But nothing you can't do for yourself.
With the simple 3 -
Steps, Paint, Dip and Brush
, you're sure to have nails that's got more blings than Alibaba's Tresure Trove. I did simple Overgram photo that I shared with many of you a week ago. :)
I certainly thought that I can't do it myself. But was surprised with how easy it was to do a glitter manicure. You don't even have to have steady hands to do this. And you know I've got the shakiest hands of them all!
East my Cosmic Dust had got to be a crowds' favorite, all with it's green, blue, red and white glitters. It looks like a galactic universe when I stare at my nails. And believe me when I say that you're not the only one staring at your nails when you have the BYS Glitter For Nails on!
Check out my swatches here
by

Lee Shen Gee
at 4/26/2013
0 fab comments


Labels: black , BYS Cosmetics , eat my cosmic dust , glitter for nails , glitters , nail enamel , nail lacquer , nail plish , polish , product review , review , swatch
Monday, April 22, 2013
I have to confess, I'm a big fan of Summer. I love it! But tan is not a good color for me so I rely on makeup to give that sunkissed glow without having to exposed myself to the harsh UV rays. I just have to apologize the the looks here in this blog is almost the same.. always in neutral, bronzed up makeup colors.
While browsing the BYS counter at SM, I saw their Island Bronze collection and it totally intrigued me, they had a bronzing stick that totally reminds me of NARS Laguna, a spray tan in can and bronzing powders. But what got my attention is the Island Bronze Bronzing Makeup Kit.
It's got 6 warm and cool eyeshadows to match all kinds of skin tones, a warm pink blush, a bronzer and two lip gloss. It's got 3 pretty decent tools for when you travel.
I'm very much a palette girl. I like it when brands put together a set that helps with all the beauty decisions. After all, we don't all have 2 or 3 hours to prep in a day. Palettes like BYS Island Bronze Makeup Kit eases the frantic feeling we have every morning. Especially that the palette is also an everyday palette for golden skin toned ladies like us!
It's a regular useful palette, for sure. The texture is like any regular eyeshadow. A bit powdery but pigmented. It's light enough that it's great for everyday wear. The lip glosses aren't sticky and the bronze and blush compliment each other.
If you ask me it's an allyear round palette that is great for all skin. Skip the bronzer and stick to the mauve blush for when the season is colder.
Looking at the palette, it isn't much. But the look it gave me pays for prize itself. It's demure, it's simple and it suits me. Makeup are like clothes, you have to find one that fits you perfectly. But unlike clothes, makeup is easier to tailor fit. You don't need to wait for days to fit you, you don't even have to exercise. A little less here, a little less there and you'll love it!
Ah, Summer! It's the best season there is. And for ladies like me who loves getting all bronzed and and loving the sunkissed glow, this palette is perfect for you!
by

Lee Shen Gee
at 4/22/2013
0 fab comments


Labels: bronze , bronzing makeup kit , BYS Cosmetics , island bronze , neautral , palette
Tuesday, April 16, 2013
Me: My name is Shen and I'm a Lipstick Addict.
You: Hi, Shen!
When I saw the new BYS Matte Lipsticks (Php299), I fell head over heels!All the colors are gorgeous and I wanted them all. And so I worked hard and patiently waited for to collect them all. But once I had them, I just had to try them all and they did not disappoint!
BYS expended their matte collection with two additional nudes in Latte To Go and Biscuit Barrel. Added 3 more pink lipstick. Pales one like Pink before You Speak and I Don't Pink So. A semi-bright pink lippie in Disco Inferno. Peach and Orange tone lippies, Day Dreamer, Damsel in Distress and Fury. And included 2 more red lipstick in Reddy Set Go and Celebrity Status.
First impression was it definitely reminded me a lot of MAC Cosmetics. Biscuit Barrel reminded me of MAC Half and Half. I Don't Pink So looks so much like Pink Nouveau, Pink Before You Speak like Chatterbox. Fury is similar to Morange, Day Dreamer is a peach pink tone same as Ravishing, and Damsel In Distress like Vegas Bolt. Reddy Set Go is a shade close to MAC Ruby Woo while Celebrity Status can be compared to Red and Dubonet.
Texture-wise, it's matte and it's love. Yes, mattes do tend to be drier than other lipsticks and can cause your lips to chap but nothing you can't solve to be able to rock these fab shades! Just remember to apply a lip balm before swiping on a matte lipstick and keep your body hydrated. Pigmentation is the reason to love matte lipsticks and how it instantly accentuates the lips.
In my opinion, you can never go wrong with a matte lipsticks. It's love! For swatches, read on!
by

Lee Shen Gee
at 4/16/2013
0 fab comments


Labels: BYS , BYS Cosmetics , lip color , lipsticks , mac cosmetics , mac lipsticks , peach lipsticks , pink lipstick , product review , red lipstick , review , swatches
Monday, April 15, 2013
Did I mention that Summer is my favorite season?
But I hate how hot it is this time of the year! I gotta give it to a lot of beauty brands who are making such great products and making the heat a lot more bearable!
Benefit Cosmetics Fake Up Crease Control Hydrating Concealer: Definitely the next big thing that happened to the under eyes. After all, who wouldn't want an undereye concealer that doesn't crease and accentuate the fine lines around your eyes? It's skin care and makeup in one so this is definitely something that you'll love this summer! Say buh-bye to creasing and hello to bright eyes all season long.
BYS Glitter For Nails Polish Kit: OMG! This has got to be my favorite polish this season! Once I tried it, I was hooked. It was launched last week but I got a chance to sample it a week in advance and it's easy to use! It comes with a polish, a pot of cosmetic-grade glitter and a brush. Texture 3D nails are in and BYS just made it more accessible for us to try it. Woot! The best shade this season is Bling it On, it's bright as the noon day sun!

Shu Uemura UV Underbase Mouse with SPF30 PA++:

This has been a ultimate favorite of mine since I tried it 3 years ago. If you hate piling on products on your face during Summer, then get this one since it acts as both base and sunblock. it dries into a semi-matte finish. Once topped off with a matte powder, you'll notice how smooth and even your skin's become. I've been using this the past days just so I can skip my foundation and I'm loving the coverage. Expensive, yes. But totally worth it!
Estee Lauder Advanced Night Repair Eye Serum: The latest innovation from Chez Lauder. It's an amazing addition to your nightly rituals.Sun exposure, pollution and overall unhealthy lifestyle can be bad for the skin. Especially to our eyes. If you've been partying or working too hard and your eye creams can only do so much, try this one out. Use this first before your eye cream and notice a good change in your puffy undereyes.
Snoe Beauty Hair Heroes Super Fresh Texturizing Beach Waves: Snoe's rolling out imrpressive hair products this season and this one I can't resist. I'm loving my beach wave curls and this amazing products helps with maintaining the curl, keep it soft and smooth and at the same the peppermint is totally refreshing! Smell great, easy to take anywhere with me and it's affordable. How can I say no?

BYS Neon Lipgloss in Neon Pink:

Is thie 80's really coming back? I'm just loving how slowly the shades of the seasons are getting brighter and brighter these days. Case in point is the new BYS Neon Lipgloss that is totally easy rock this summer! It's super bright, pigmented and the slip is smooth and soft. I am hooked with this collection!

Heliocare Oil-Free Compact with SPF50:

Albeit expensive, I know now why the creme dela creme of Manila is hooked on this brand. Heliocare has established itself as the go-to brand for ultimate sun protection. They have ingestables, lotions and creams to help protect your skin from the harsh UVA and UVB. What they got here this time is a sunscreen/makeup in one that I think is a genius. Texture is smooth, finish matte and it does a great job evening out the skin tone. If you're the type to avoid sunscreen coz it ruins your makeup, this one is for you. It is for me!
So far, these are some of my favorite Summer finds this Season. There are more coming of course, but I'd like more time to review them. Please bear with me! My schedule's been so busy lately. I have tons in store for you and you'll definitely love them! :)
By the way, which products here would you like to me to do an in depth reviews ASAP?
by

Lee Shen Gee
at 4/15/2013
0 fab comments


Labels: benefit cosmetics , BYS Cosmetics , compact makeup , concealer , estee lauder , fake up , glitter for nails , hair heroes , heliocare , neon lipgloss , shu uemura , snoe beauty , sunscreen
Wednesday, April 3, 2013
Yes, Electric Youth is the soundtrack in my head while I played around with the NEW BYS Neon Lipgloss samples that I got! And boy does it remind me of the 80's and partly 90's, too. The good times though, not the crimped hair.. although that wasn't so bad either. :) Besides, watching The Carrie Diaries made me rethink of the 80's fashion... I am starting to love it!
And BYS sure is giving us a reason to revisit the Disco Decade and delve into the colorful world of the Ma-material Girl. They bring to us BYS NEON LIPGLOSS collection. Neon Pink, Neon Orange, Neon Green and Neon Yellow. Candidly reminds me of my highlighter pens in law school, these shades initiates happy thoughts instead of dreaded recitation or written exams.
These are electrifyingly bright! Pigmentation-wise, BYS hits the spot! Just look at the swatches below. Although Green and Yellow tend to pronounce the lines on the lips, nothing like good lip exfoliation and lip balm would fix it.
A grand idea which I only thought of now is to mix these baby up!
Ooohh! It will surely give that psychedelic vibe. :)
Neon Pink is my favorite! Just look at how electrifyingly bright pink this shade is. The light makes it pop even more! Aside from the fact that this is more wearable than the rest of the shades
Oh Orange! You make make feel young again. This zesty shade indeed calls attention. People will certainly stop at their tracks and stare at your puckers
Hulk makes green look cool and so does BYS! Neon Green BYS Lipgloss may need a bit of work to pull off but this is definitely a statement piece for that costume party. Now I be Poison Ivy and not worry after I eat or drink!
Nicki Minaj is not the only person able to rock out of this world lip colors. We can, too! Yellow is not mellow when I see the Neon Yellow BYS Neon Lipgloss. With just a swipe, I suddenly want to jiggy with it!
Summer is way more colorful with the new BYS Neon Lipgloss collection. It's unique, attractive and definitely spells F-U-N! If your Summer is getting a bit gloomy, head out to your nearest SM Dept. Store or Watsons and get this fabulous collection! :)
by

Lee Shen Gee
at 4/03/2013
0 fab comments


Labels: BYS , BYS Cosmetics , collection , lipgloss , neon , neon green , neon orange , neon pink , neon yellow , product review , review , summer 2013 , swatches
Friday, March 15, 2013
Jokingly called the pa-innocent look, simple looks has been a fave choice for me lately. Work has not given me a lot of time to work on my makeup artistry skills or to play with colors. But that's alright. At the end of the day, what's important is I still get to play with my makeup... Hmm.. make that beginning of the day since I never leave the house without making sure I have makeup on. :) At the very least, cover my dark circles and do my brows.
by

Lee Shen Gee
at 3/15/2013
0 fab comments


Labels: artdeco , blush duo , bobbi brown , BYS Cosmetics , dervish , lip liner , lipstick , long wear collection , MAC , mart and sweet , mineralized rich , the makeup look
Friday, February 15, 2013
If you're wondering if the Colour Change works, I wouldn't know since I haven't tested it yet. :) But I embeded here a video review from WinterRose84 on Youtube to show you that this nail polish works. :)
Are you liking this polish much as I do? When was the last time you tried something as bright and purrrty as this?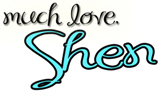 by

Lee Shen Gee
at 2/15/2013
6 fab comments


Labels: aquamarine , blue , BYS Cosmetics , colour change , cosmetic , nail enamel , nail lacquer
Monday, February 11, 2013
It's already Valentine's day?
Weren't we just celebrating new year and making resolutions? How time flies! Can't believe that one and half month of 2013 is over! But enough about that. Today, it's all about L-O-V-E. Something I know most of you can relate to. Yiheee..
Valentine's Day do have a way of milking more sweetness and gushiness that we are only too eager to squeeze! I know, I am! As the proverbial beauty junkie and hopeless romantic, I take Valentine's Day seriously. There must be flowers, candles, fine dining and gifts. That will surely need a nice dress, heels and of course, the makeup look.. And if I can get away with it, a background music of "Kiss Me". (Yeah, I know, it's playing in your head already!)
And boy do guys don't mind the frivolities on Heart's Day. They kinda use this to make up for every missed monthsary, birthday or times they should have been sweet to you. Am I right? Or am I right? So get ready to be a princess, it is your day!
And to help you out, here's a simple FOTD that's great to take from Day to Night.
It's still simple, nothing smokey. We want to look great, not different. And since you might want to reward him with a kiss or two, a sweet lip color is great. You definitely don't want him wiping off red lipstick after kissing you. That's a bit of a downer when you're trying to build up a romantic Valentine's evening.
We also used a lighter foundation here. Nothing that would stain his pillow... In case you choose to stay over at his place (wink! wink!)
Being in love and having that perfect someone really adds that a certain spark to our eyes, a knowing smile to our lips and a little skip in our steps. Love, it becomes everything once you have it.
Valentine's Day for all it's worth is a celebration of LOVE. Enjoy this day but don't be a diva. If you're single or your guy is not one to celebrate, call your friends and go and paint the town red instead. :)
Products used on this Look:
BYS Matte Foundation in Sand Beige
The Body Shop All-In-One Face Base Powder
K-Palette 0-Kuma Concelear in Type 2
Majolica Majorca Puff de Cheek
The Body Shop Matte Bronzer in 04
Bobbi Brown Cream Shadow in Shore
BYS Color Perfectionist Palette
Maybelline Lasting Drama Studio Gel Liner in Brown
Majolica Major Lash Expander Frame Plus in Brown
Majolica Majorca Brow and Lash Colorist
Shiseido Maquillage Lipgloss
That's it! :) Remember, no pressure! Advance Happy Heart's Day. :)
If you have any questions, other tutorial in mind, just holler! :)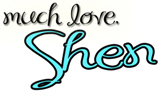 by

Lee Shen Gee
at 2/11/2013
4 fab comments


Labels: bobbi brown , BYS Cosmetics , date night , K Palette , majolica majorca , maybelline , shiseido , simple , the body shop , valentine's day
About Me
Blogging is a passion and I live for beauty. 

find out more @ Shen's Addiction

View my complete profile